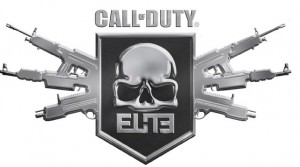 We're not in the business of covering Call of Duty proper, but I thought it'd be cool to clue you in on the latest development with the series, Call of Duty: Elite.
If you boil it down to its marrow, Elite is a stat-tracking service similar to Bungie.net for Halo games. With Elite, you'll be able to see detailed maps of each skirmish you've been in, as well as glance at statistics, interact with friends, and participate in tournaments and other competitions, some of which will have prizes.
One of the key differentiators is that Activision plans to release a mobile version of the app for the iPad, Android, and iPhone. At a demo late last month, in fact, demonstrators showed off the functionality on the iPad and enthusiasts seem to agree that it worked.
On mobile, Elite will have a dedicated app, ensuring that the experience is native. Like with the web site, you'll be able to view all of the aforementioned, except on the go. But unlike the web-based application, you'll also be able to rig push notifications.
There's a certain promise with Elite that extends beyond the information gathering. The three pillars, according to Activision, are "connect, compete, and improve." The former two can be taken care of utilizing the suite of tools inside Elite, but the latter, one of the other key differentiators, is something that hasn't been done well before.
Unfortunately, Activision hasn't elaborated on what Elite will do to help you become better at the game. It also, in case you're wondering, isn't ready to talk about price, but it has made it known that Elite will operate on a subscription model.
As of now, we know the service will work with Treyarch's recent Call of Duty: Black Ops, as well as other forthcoming Call of Duty titles like Infinity Ward's Call of Duty: Modern Warfare 3. If you're lucky, maybe you'll be able to get into the beta for the Black Ops stuff, which has apparently started.
I fully expect mobile companion apps to become increasingly more common as these huge online-focused games become more and more a part of our culture. I just wonder if a subscription model is really the way to go. Regardless, this is another thing we'll be learning more about at E3. We'll be sure to pass along the important details to you.
[Via IntoMobile and GiantBomb]