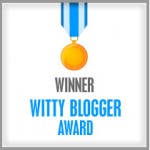 Hey it's Wednesday again, which means after a cursory not-entirely-too-witty introduction I'll explain that developers can set future release dates for their games on the App Store. When they do, they appear in international regions of the App Store when it hits that date in that particular area of the world. This means that all of these games get released in New Zealand first due to their proximity to the international date line, then they slowly become available in Asian markets, then European countries, then the USA at 11:00 PM Eastern time.
Wait, explaining how Wednesdays work was my witty introduction? Man, things are really slipping around here! To make up for it, here's a fabulous list of games to look forward to tonight, in alphabetical order!
Anodia, 99¢ – Forum Thread – When developers boast about how they've re-invented a genre it invokes a nearly-instictive eye roll… But I think this might be the first game I've seen in quite a while where the claim actually holds water. Anodia takes the brick breaker formula, adds all kinds of moving blocks, crazy power-ups, and more. With over 50 levels, Game Center, and universal compatibility this seems like an easy way to spend a buck.

(Video from PC version of the game.)
Back to the Future Ep. 3 HD, $6.99 – Forum Thread – Have you played the first two installments of Telltale's Back to the Future series of adventure games? Well, here's the third one, continuing where the second left off. In a game like this, it's likely not best to jump in mid-series, so if this is the first you've heard of it, give the other episodes a look first.
Demolition Dash, 99¢ / HD – Forum Thread – Sidescrolling running games have been stupidly popular on the App Store, as have games that involve rampant destruction… So why not combine the two? It's a solid plan, and exactly what's happening here. 24 levels are included currently spread across 8 real-world cities, and there's even an endless mode coming in a planned update.
Kami Retro HD, $2.99 – Forum Thread – The iPhone version of Kami Retro [99¢] hit the App Store a few months ago, and we thought it was rad. Now, if you're an iPad-owning purist who refuses to run things in 2x mode, Kami Retro HD is here. I wish it was universal though, as I'm really digging the recent trend of making "HD" versions universal!
Max Damage, 99¢ – Forum Thread – We got a look at this game back at GDC, and it seemed cool then, and is still cool now. Based on the free Flash game of the same name, Max Damage is a cannon game where your focus is reaching a set amount of financial damage on each level. It's clever how this works out, and how damaging each in-game item is worth a different amount.
Red Ball 3, 99¢ / HD – Forum Thread – A physics-based platformer with 20 levels. Red Ball 3 gets a thumbs up from me for making the HD version universal, but if you want Retina Display graphics on your iPhone, you'll need to upgrade to the HD version. The standard 99¢ game only comes with low-resolution graphics, which is kind of a bummer.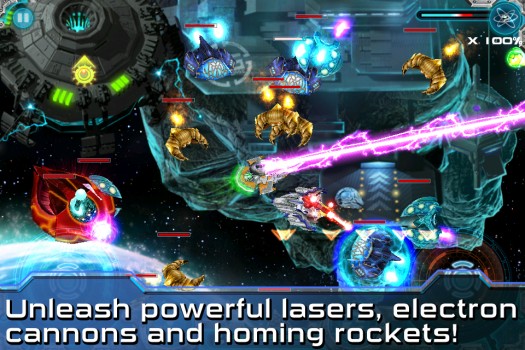 Star Blitz, Free – Forum Thread – If you like reskinned freemium games, Glu had totally got you covered this week. Star Blitz, similar to Men vs Machines seems to be a total reskin of Gun Bros, this time with a space theme. If you're just nuts about Gun Bros-style gameplay, give this one a shot.
To-Fu: The Trials of Chi, 99¢ / HD – Forum Thread – I'm actually pretty excited for this one. It seems like To-Fu combines fling-centric jumping to an almost Super Meatboy-like spike-laden platforming game? I guess that seems like the best way to describe it? Either way, the trailer looks great.
Touchgrind BMX, $4.99 – Forum Thread – I'd consider absolutely every Illusion Labs game a must-have for an iOS gamer, and I expect Touchgrind BMX to be the same way. It seems that they're taking the same style gameplay from Touchgrind [$4.99 / HD] applied to the world of BMX biking. I just hope Touchgrind BMX has a lower difficulty curve, as it took a bit to get to the point where you were doing more than bumping into things in Touchgrind.
Tower Defense: Lost Earth, $2.99 / HD – Forum Thread – You may have played tower defense games, but have you played the officially trademarked Tower Defense?! I'm excited to give it a try, as the trailer sure seems cool. They've also made the HD version universal, which, as mentioned a billion times already, I totally get behind.