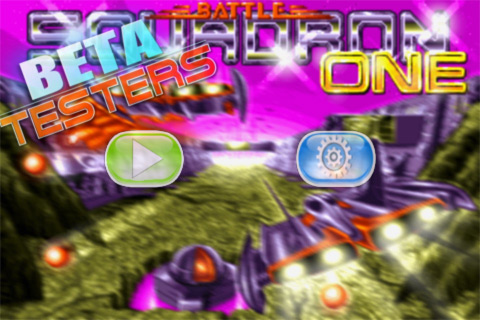 Back in January we gave a heads-up on the first gameplay video of Cope-Com's upcoming shooter Battle Squadron ONE, an iOS recreation of one of the very best shooters ever to appear on the Amiga, in the form of a Universal application for both iPhone and iPad. This weekend, Cope-Com CEO Martin Pedersen provided us with a pre-beta build of the game to try out. And, that's something I've been doing a lot of today, and have a video to share that should whet the appetite of those who've been waiting for this one as anxiously as we.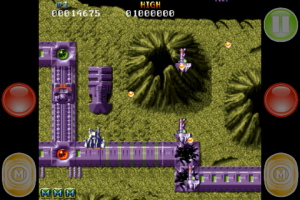 For those who enjoy(ed) Battle Squadron on the Amiga, I can tell you that the iOS version is exactly the same game — original graphics, original music — but with various new options and an iOS-appropriate control system. It's so close to the original that I had to re-confirm with the developers that it is not, in fact, running under emulation. While the original Battle Squadron was written in 68000 assembly, Battle Squadron ONE for iOS is a line-by-line C/C++ rewrite, based on the original source code (which Pedersen had stored on floppies in a box in his basement these long years). It's likely the first entirely recoded Amiga game to land on the iOS platform.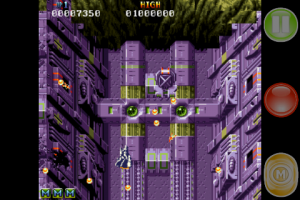 For those not familiar, Battle Squadron is a top-down, vertical shooter where you blast your way through a variety of scrolling alien landscapes, taking out turrets and dodging enemy lasers and missiles on a mission to rescue commanders Berry Mayers and Lori Bergin who have been kidnapped by the evil Barrax empire, a ruthless species with one thing on their mind — ruling the universe. And, it's no light task. The action here is intense — there's so much dodging that I'd probably call it a bullet hell shooter, although it's milder than some I've seen come out of Japan. That's at the "Amiga" difficulty level, anyway. There's also an "Easy" and a "Hard" mode, in this version.
To ensure solid performance, Battle Squadron ONE requires iOS 4 and an iPhone 3GS, 3G iPod touch, iPad or better. Currently, the game features both tilt and swipe controls, but an on-screen D-pad control option is in the works. As can be seen by my deft tiltwork in the following video filmed on an iPad 2, the accelerometer-based controls deliver impressive precision maneuvering.
Cope-Com indicates that the core game is complete, but there are a few things that need to be accomplished before it hits the App Store, including the aforementioned addition of D-pad controls as well as Game Center integration. Even so, Battle Squadron ONE, even in pre-beta, is already excellent — just like the original.
Battle Squadron ONE will be followed up by Battle Squadron TWO, a version of the game featuring cooperative two-player action, available for free to those who purchase the initial release. We'll let readers know when each title makes its way to the App Store.