A mega-huge update is coming to Zombie Smash and Zombie Smash HD [$1.99 / HD] a little later this April. Like the developers, I hesitate to call this a standard "update." It's more like a total overhaul with an added second campaign.
For you iPhone 4 owners out there, Game Doctors is adding in new, high-resolution visuals for device's beefier screen. Also, look forward to some new technical wizardry via parallax scrolling effects and even a new soundtrack. Also, if you rock enough, you'll earn some Game Center achievements along the way.
The game's new campaign, Camp Nowhere as its called, adds in 30 additional days to survive against the zombie hordes. I got to see this during a demo session at GDC and came away quite impressed with what it added. That is to say, I dug the new zombies, the new special attacks, and the backgrounds. Here's a shot of the muscle zombie, which was shown to me late yesterday. He's my kind of undead dude: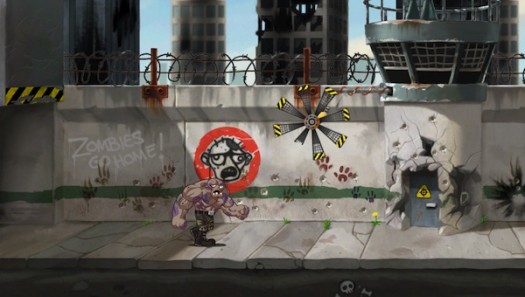 Of course, the game will also support IAP, so get ready for that money drain. I'm not privy to the balance, so I can't really speak to how much of a necessity micro-DLC will become, but, hey, I'll keep my eyes out for this update when it hits later this April and report back to you.