While we're barely able to keep up with GDC insanity, the massive announcement of the iPad 2 and all the other craziness taking place this week Chair decided to go releasing a major update to their Unreal Engine-powered sword fighter Infinity Blade [$2.99]. The update, dubbed "The Deathless Kings" adds an entirely new dungeon, new enemies, as well as six new arenas which apparently double the size of the game.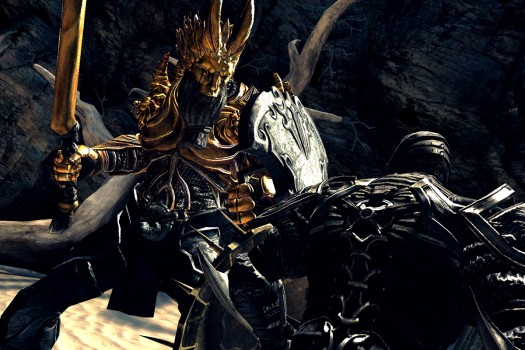 Hardcore players will be able to start a new game+, which removes the level cap, allows for re-mastering of items, and unlocks brand new items in the store. In all, 30 new items have been added to the game and new achievements have been added to farm as well. Of course, there have been various tweaks made to the game to make it even better too.
We absolutely loved Infinity Blade in our review, and recommend anyone with an iPad or recent iOS device pick it up while it's on sale. This massive update just further sweetens the deal.