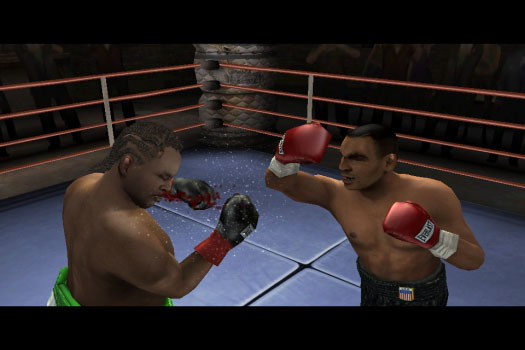 In the midst of GDC 2011, EA launched Fight Night Champions for iOS just last night.
Go toe-to-toe with a premium roster of title-holders past and present, and create your own championship legacy in the ring. Experience the true brutality of boxing in the tradition of the highest rated simulation fighting franchise of all time. Featuring innovative gameplay and best-in-class graphic quality, you're looking at the best boxing game on the App Store. It's undisputed.
The $4.99 app promises a game roster of 20 champions including Mike Tyson and Muhammad Ali.
We haven't had time to test out the new game, but the discussion thread is showing early positive impressions. One reader posts this gameplay video and some notes:
Please note i'm just going mad in the video,throwing as many punches as possible ,if i was playing like i should i would defend more

As for the question of taking up a lot of the screen with lots of swipes,well yes you can do that i suppose but if playing properly and you don't wanna get K.O'd then better to get 2 or 3 off then step back/defend and then throw a few more.So not a bit deal if played as you should play it,unlike in this video where i'm manic swiping
EA recommends iOS 4.2 for smoother gameplay, and requires a 3GS or above for head-to-head Multiplayer. Dynamic lighting is added for 3rd generation devices and above (3GS, iPod Touch 3rd Gen). Meanwhile, 1st generation devices are not supported at all.