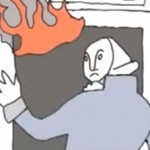 George Washington's name day came and went without the dozens of celebratory App Store sales we associate with federal holidays. I'll admit it; I was ticked about this at first. Not only was George the US' first president, he was also the tallest, strongest, and best endowed. A dude as great and beautiful as he was needs to be honored by price-slashings. But, hey, now I'm not so sore about the situation. Gameloft realigned my humours and tamed my choler with this beauty of a sale, which sees 30 of its games reduced to less than a dollar.
Here's the list:
Asphalt 5
Assassin's Creed: Altair's Chronicles HD
Blokus HD
Brain Challenge HD
Chess Classics HD
Driver
Dungeon Hunter HD
Fishing Kings
Frankenstein – The Dismembered Bride HD
Gangstar: West Coast Hustle
Hero of Sparta HD
Hero of Sparta 2 HD
Let's Golf
Modern Combat: Sandstorm
NFL 2010 HD
NFL 2011 HD
NOVA
NOVA 2 HD
Prince of Persia: Warrior Within [and its HD version]
Real Soccer 2010 [and its HD version]
Real Soccer 2011
Real Tennis HD
Secrets of the Vatican HD
Shrek Forever After HD
Shrek Kart
Skater Nation
Star Battalion [and its HD version]
UNO HD
Tom Clancy's HAWX
War in the Pacific
Zombie Infection HD
That's a lot of games, and a lot of iPad HD versions for sale, right? Oh, and to be clear, I've no idea what Gameloft is throwing a sale for… but I'll go ahead and keep pretending that its celebrating the greatest man (not named Tesla) who ever graced this Earth.