There are a couple of examples of the Unreal Development Kit being used for games that don't feature chainsaws and the color brown in the console space. Most Unreal Engine games, despite this, still just cater to "hardcore" crowd. And, yeah, that's a generalization, but it's true. I just edited the wikipedia entry to reflect this view, so now it's fact.
On our fair App Store we're seeing the UDK being used a lot for this same crowd, but there are a couple of outliers. Dungeon Defenders [.99] dev Trendy Entertainment's animal-wrangling game Chicken Coup [.99] , which just released yesterday, is one of them — and now it's just 99 cents, down from its original $1.99 price point.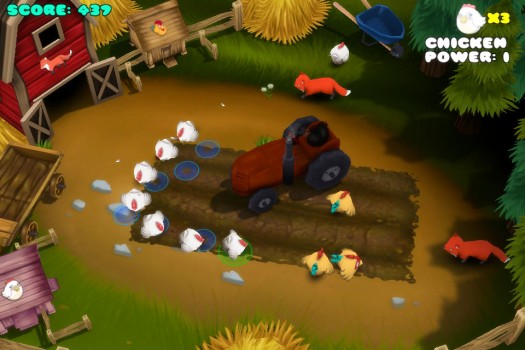 The game is very basic, and definitely falls under the "casual" game umbrella with gameplay that amounts to little more than dragging chickens around on screen to sort them. Still, it's cool to see yet another game using the Unreal Engine on the App Store, something we hope to see much more of this year.
Here's the game's trailer, which oddly enough, is completely free of any kind of actual gameplay:
And on a related note, Dungeon Defenders, the hardcore Unreal Engine 3 game, is also down to 99 cents for an unspecified amount of time. Enjoy it while it lasts.
These deals, guys — they just keep on coming.