So, a new version of PAC-MAN is coming to the four or so remaining arcades in North America. This latest romp, created by the ever-talented hands over at Namco, is called PAC-MAN Battle Royale [Free]. It's essentially a competitive PAC-MAN title that has you and up to four other players devouring pellets, ghosts, and eventually each other on the same, neon-infused board.
I bring this up because Namco has busted out a free app version of the game for the iPad in an attempt, obviously, to get us acquainted with the new PAC-MAN property and hopefully herd us to an arcade that actually has the title. The demo, unfortunately, is a one-level joint and forces a second player — there's no AI companion, meaning you'll need to find a pal (or pals) to become the second (or third or fourth) PAC-MAN.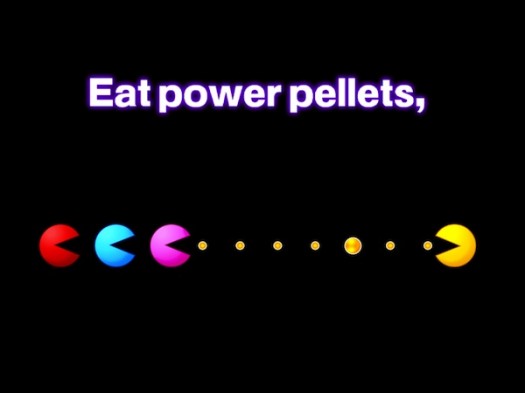 According to a representative on the game's Facebook page — which just so happens to be the place the game steers you to after you finish the demo app — PAC-MAN Battle Royale will "be available in the NW Suburbs of Chicago soon" and has appeared in the NW Suburbs like Elk Grove Village, Roselle, South Elgin, and Skokie. An iPhone app is coming the future to help you track it down from wherever you are in the world.
Did you check it out yet? Dude. Do it. PAC-MAN is coming back, son. Believe.
[via Joystiq]