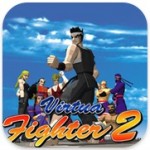 Sega's Virtua Fighter series literally spawned the 3D fighting genre back in the early 90s. It has also been one of the most well-received and successful fighting game franchises of all time, spawning numerous sequels, alternate versions, and spinoffs over the past two decades. That's what makes tonight's release of Virtua Fighter 2 [$1.99] on the App Store so disappointing – it's not the highly refined arcade sequel to the groundbreaking Virtua Fighter, but rather its severely gimped Genesis version running in Sega's iOS Genesis emulator.
I have mixed feelings towards the iOS Genesis games. Some of the titles they choose to bring to the App Store turn out pretty good, and remain highly fun and playable even after many years have passed. Some, though, are completely ill-suited to a touch screen platform, and merely serve to scratch my nostalgia itch when needed. The Genesis version of Virtua Fighter 2 is neither of these.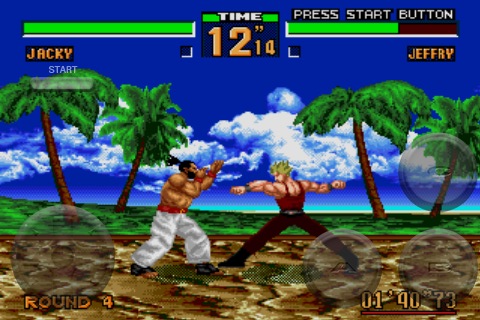 Since the 16-bit Genesis was incapable of doing a 3D fighting game, Sega created a 2D version of Virtua Fighter 2 for its popular home console to take advantage of the huge popularity of the Virtua Fighter series in arcades. It only slightly resembles its arcade counterpart, and honestly it wasn't even that good of a 2D fighter when it released 15 years ago. It completely baffles me that Sega would opt to bring such a poor example of one of its strongest brands to iOS rather than the excellent arcade version, or at least the Sega Saturn version, both of which should be totally possible with the iOS hardware.
This is a random YouTube video of the Genesis version, just so there's no mistaking what the gameplay is like if you're curious about picking up the game:
Chances are there are some folks out there who never knew the beauty that was the Virtua Fighter series in arcades, but had Virtua Fighter 2 on their Genesis and played the snot out of it back in the day. To those people you will be happy to know you can now carry that experience around in your pocket, running fairly smoothly inside of Sega's no-frills emulator. There's even a nifty Bluetooth local multiplayer mode for you. Unfortunately I am not one of those people, and in fact, I don't even know anybody who is. The forum discussion has echoed a similar disappointment to my own, and I can only hope that someday we will see a proper version of a Virtua Fighter game on the App Store.