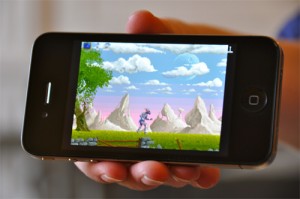 Early last month we posted our exclusive preview of Manomio's much anticipated iAmiga emulation system that will shortly be used to bring a list of old school Amiga classics to the iPhone and iPad. In the time since that post, developer and CEO Stuart Carnie has provided us with a number of new builds of the iAmiga development test system which have each brought various fixes and improvements to the environment.
I wanted to list some of the changes that we've seen in these recent builds, for readers who are waiting anxiously for iAmiga to do its thing in the App Store.
Basic iPad support now working (display appropriately scales to the device's screen)
TV-out is now supported on Retina display devices and iPad. Hot plug / unplug handed gracefully.
New mouse control system implemented — greatly enhances the feel of mouse-based titles (behaves nearly identically to a trackpad, now)
CPU is more stable

Shadow of the Beast no longer crashes
IK+ no longer exhibits graphics glitches during intro
CPU tracing system implemented, able to generate gigabytes of log data for issue tracking, at need

Audio now pauses properly when switching between Game / Settings tab (no looping)
Carnie has also shared with us a list of near-term "to do's" that we can look forward to, shortly: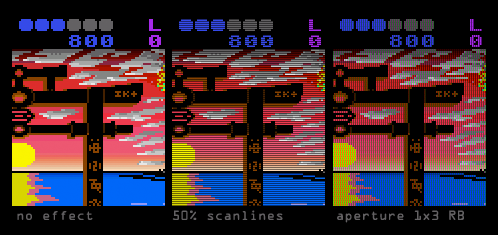 Finish integrating the CRT effects OpenGL ES engine (using GLSL shaders). List includes: No effect, 50% scanlines, aperture 1×2 RB and aperture 1×3 RB
Aspect ratio selection (full screen, 4:3, whole pixel)
Save / Resume support
Defender of the Crown cabinet shell and graphics
It's been loads of fun testing out a slew of Amiga games on the iPhone with these new builds, and I can't wait for everyone out there to get the chance to enjoy so many Amiga classics, delivered through Manomio's emulation system. We'll bring more news from the studio as iAmiga development continues.