Riven: The Sequel to Myst [$5.99] might have just been ported for the last time. (Eh, who are we kidding.) Developed in 1997 for the PC, Riven has seen releases on the Mac OS, Pocket PC, the original PlayStation, and even the Sega Saturn. This morning, Riven was released for the iOS a little more than a decade after its original creation.
As its name outright says, Riven is a continuation of the Myst series. It's a point-and-click adventure locked in a first-person perspective, much like its forerunner. And it features a similar approach to puzzle design and basic world navigation. Essentially, you're a walking monkey wrench that can fuss with levers and various other mechanical devices in addition to being able to decipher codes and symbols.
If you've played Myst proper or Myst [$4.99] iOS, in other words, you'll probably feel right at home with Riven.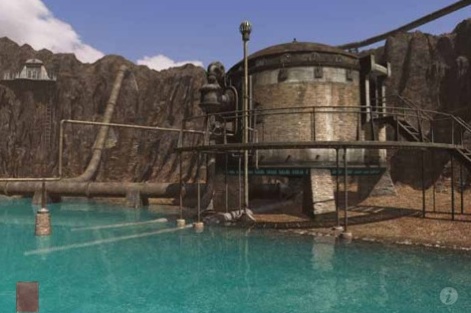 Our forum members have been pretty excited for this port and seem happy with it thus far, which is to be expected. Cyan Worlds, the original developer of Riven and Myst, are the dudes making Riven iOS possible. They kind of know what they're doing at this point, you know?