If you've got a taste for peg legs, hook hands, fine vintage grog, the open sea, loot, and refined civilization simulations, this is your afternoon. Free-to-play specialist ngmoco has released the evolution of We Rule [Free] on the App Store this afternoon. The game is called Adventure Bay [Free / HD] and it's a curious blend of all the above with a touch of slick art and your typical F2P annoyances, such as long wait times.
Perhaps the coolest thing about Adventure Bay is its quest system, a component that ngmoco has added to We Rule since its initial release. When you're waiting for crops to grow or a building to finish being built in Adventure Bay, you can take off in a ship to an island with various bits of loot. This, of course, isn't an instantaneous thing — trips take time and the adventuring itself takes place on a dull grid with limited moves available to you — but you can grab a few friends to speed up the process. The loot you fetch, in turn, can be cashed in for gold, buildings or items when combined with other bits of loot.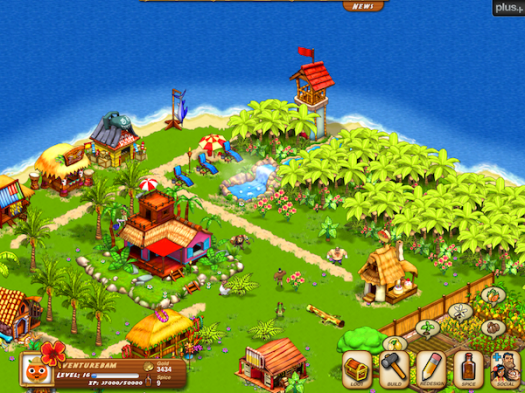 Adventure Bay is fresh, fun, and above all, free, so give it a shot if you need another title in your freemium rotation. Lord knows I need a couple more.