If being as quiet as possible about the Back to the Future episodic series was a goal of Telltale Games, well, mission accomplished. The first of five episodes is set to hit PC and Mac in December, with an iPad version slated to follow at some mysterious point after the fact. It's clearly an ambitious project. The series takes place after the events in the time-twisting third movie and boasts the on-hands support of BTTF stars, writer Bob Gale and actor Christopher Lloyd.
And that's about all we know. Actually, until earlier this week, we didn't even know what the series would look like until Telltale slipped some images to IGN. Perhaps it was worth the wait because, as you can see, the game looks magnificent.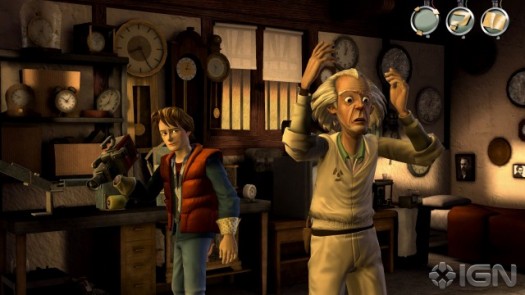 Co-designer Mike Stemmle told IGN that the game takes a stylized approach and that's plain enough to see. In the above, Doc Brown and Marty's features are exaggerated in a playful way, leaving room for fantastic expressions and some big, emotional movements. It's a hip approach that, as Stemmle said, stays true to BTTF, while also showcasing Telltale's creative touch.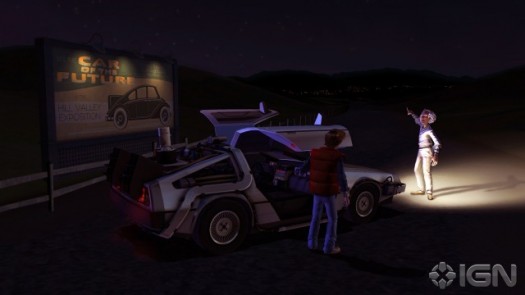 Do take note that these are probably not iPad shots, though you can expect to see a similar amount of quality if Sam & Max: The Penal Zone [$4.99] is still a valid indication of what Telltale Games can do on iOS. We'll keep on the lookout for a release date, but in the meantime, what do you think? You down for some BTTF adventures?
[via IGN]