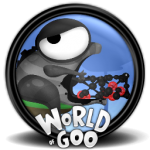 World of Goo — yes, THAT World of Goo — is coming to the iPad soon, the game's developer 2DBoy has announced via its blog. The creative joint is currently worming its way through Apple certification and will be released as soon as it clears.
The chart topping Wii title, and also an oft-pirated PC, Mac, and Linux game as well, made a huge splash with gamers and critics alike when it was originally released back in October 2008. The objective of the game is to build towers out of goo balls, which other goo balls can then use to climb to reach an end goal. It's a puzzle game in this sense, as a set amount of goo balls out of a set amount of starting goo balls need to make it to the end of every level. The twist comes in the form of the game's physics, as each construction you make needs to have proper supports. You are working with goo, after all.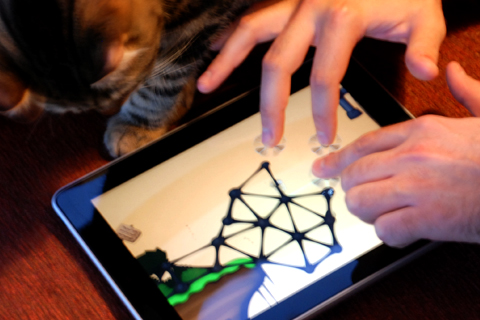 This iPad version of the title has been made with touch in mind — you won't be working with a cursor or some other form of unnatural control. In fact, World of Goo for iPad includes multi-touch support. Up to "11 fingers on one screen" can be used, meaning multiplayer like in the Wii version is supported.
We're super pumped about this release and can't wait to get our hands on the title, which should hit the App Store rather soon. However, a cool mention at the end of the 2DBoy blog post about World of Goo for iPad has us already thinking about the next game instead of focusing on this one. According to the developers, working on this version of the game has reminded them how "fun it was to make the original," so a sequel is definitely a possibility. However, "A second World of Goo will need to feel like a perfect and appropriate continuation of the first game."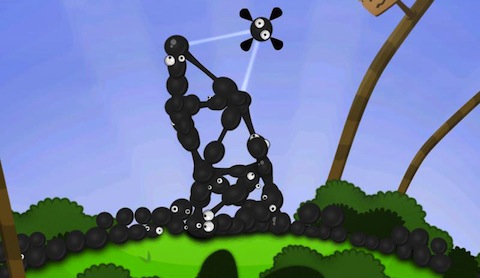 On a related note, you may remember World of Goo getting announced for the iPhone back in October 2009. That port is still not out of the question, but it appears to have been shelved for performance reasons. According to the post: "There's a lot of iGoo to pour in, and we don't want to release something if it doesn't run absolutely buttery smooth."