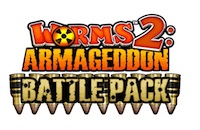 Worms 2: Armageddon [$4.99] is getting a bit bigger today. Developer Team 17 has just released a new expansion for the title called "Worms 2: Armageddon Battle Pack" across PSN and the iOS. The content, which is available on the App Store for $1.99, is packing new weapons, a new campaign, and a few new features.
Specifically, Team 17 says that it adds a total of 30 new deathmatch levels, a new "Warzone" theme, a game-style called "Forts Pro," and a bunch of new weapons and items including "termites, ferrets and worship statues." The heftier PSN version of this update will be getting one more feature, a "Body Count" mode which pits you against an endless horde of enemies.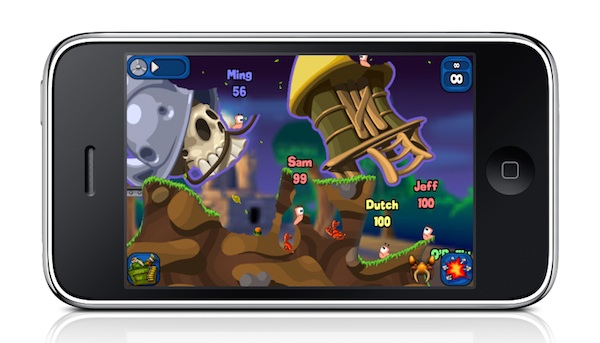 To be crystal clear, we wouldn't suggest the average App Store hawk to go and grab this simply because Team 17 supports the title. In our original write-up of the game, we've pointed out that the iOS version of the game's UI is a mess and the visuals leave much to be desired, especially if you have an iPhone 4. That said, it's much better than the original Worms [$2.99], so this would be the game fans should flock to if they're eager to get their Worms on with an iOS device.