Last week Firemint announced Real Racing 2, the sequel to Real Racing [$4.99 / Lite / HD], without a single detail other than what the logo looks like. They're sneaking out one more detail this morning: Real Racing 2 will feature real licensed cars.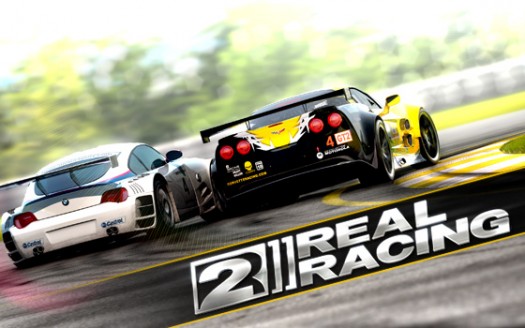 So far the two cars they've confirmed as being in the game are the two found in the above image. On the right is the 2010 Chevrolet Corvette C6.R and on the left is the 2006 BMW Z4 M Coupe Race Car. No release dates, pricing, or any other details are available at this time. I have a feeling Firemint is going to tease us for a while with these little snippets of information, and I'm OK with that.
It's great news that they're actually including real cars this time around, I just hope they're also including my laundry list of dream features turning Real Racing 2 in to something similar to an iOS version of Gran Turismo.