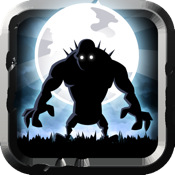 Bored of zombies yet? Hey, AMC's TV series "The Walking Dead" got me back into the undead, too. You know, reader, you and I share a lot in common. I feel like we should get closer, perhaps share a few drinks later tonight. What do you say?
Oh, right, tired of zombies? Hey, you're not! Great. Glad we established that because another zombie game is loose on the App Store. It's called Stenches: A Zombie Tale of Trenches [$1.99] and, if the name didn't tip you off already, it's being created by Thunder Game Works, the dudes responsible for 2009's lovely surprise, Trenches [$1.99, Lite].
Trenches, much like Stenches, is a horizontal tower defense game that has you beating back hordes of baddies while plowing forward and using trenches as cover. A deep-enough weapons upgrade system and the inclusion of enemies with odd weaknesses to said upgrades fleshed out the game, which quickly became a favorite of mine.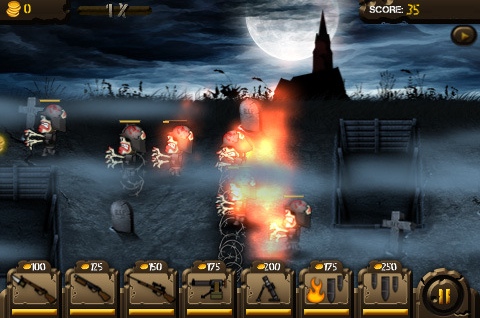 Players of Trenches will be right at home with Stenches, as the only substantial difference between Stenches and Trenches appears to be in the usage of zombies: Stenches features nothing but these oft-used monstrosities as your enemy, apparently, whereas Trenches featured just a single, endless Nazi zombie-filled mode.
Stenches boasts over 200 levels and features some boss fights across four different levels. Trenches' infinite mode also makes a return in Stenches, allowing you to kill until you drop (and then rise again; zombies, get it?). Stenches also supports Game Center currently and will be updated by Thunder Game Works with new features and whatnot, including co-op and competitive modes, as well as new boss monsters. Also, it has cowbell. No joke (I think).