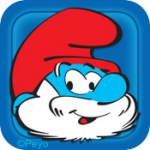 It seems like everyone is building freemium games for the iOS platform these days, and Capcom is no exception. Their recently released Lil' Pirates [Free], Capcom Arcade [Free], and now Smurf's Village [Free] all are utilizing the free to play model. The premise of Smurf's Village is fairly simple, Gargamel (the bad guy from the series if Smurfs if before your time) found the Smurf's home, sending them scattering. Papa Smurf rounded up all the smurfs and broke ground on a new smurf village, which just so happens to be what you're in charge of building.
First off, as far as retro charm and overwhelming nostalgia is concerned, Smurf's Village couldn't be more spot-on. If you watched Smurfs as a kid, you're going to be blown away by just how good everything looks, especially on the Retina Display. The increased pixel density makes all the sprites and animations that make up the game look incredible, and almost make you forget that you're playing a typical freemium farming game… At least for a little bit.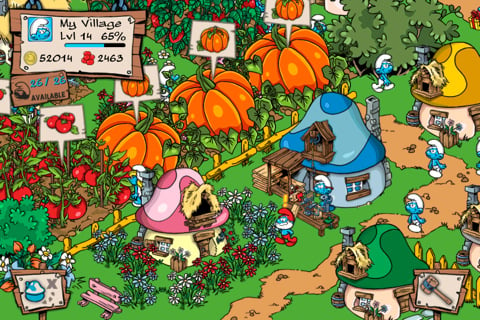 The problem with Smurf's Village is that for all its retro appeal, at the end of the day, it's just another farming game complete with a horrid withering mechanic to keep you coming back to the game or else your crops will die. Also, like most of these free to play game, it encourages you to build a massive network of friends building their own Smurfville, but it depends on Facebook to do so. This is a major pet peeve of mine since I use Facebook to keep in touch with friends and family, and don't want to invite random Smurf's Village players in to my personal social networks just so we can play an iPhone game together. I was really hoping the advent of Game Center would push developers away from Facebook dependency.
Also, smurfberries, the freemium currency used to speed things up and buy premium items in game seem to be a little too close to a required resource if you really want to enjoy Smurf's Village. They're also incredibly expensive, with smurfberries coming in packs starting at $4.99 and incrementing all the way up to $59.99. You can gain smurfberries in game, but they're incredibly rare, and if you want to complete your smurf town you're going to basically be required to spend at least $12 to get the required amount to buy additional buildings.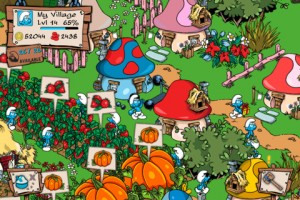 Truly the most confusing thing about Smurf's Village is why Capcom chose to save all of your data locally. If you delete your game, your smurf village is gone, including any in-app purchases you made of smurfberries. Also, even though the game is universal, no cloud save storage means no cross-device syncing, so you're always stuck playing the game on the device you start on.
Basically, it comes down to this: If you grew up on the Smurfs, you need to download Smurf's Village just to check out how well Capcom nailed the look and feel of the game. Playing through the tutorial introduces some other smurfs, shows you the mini-games, and really just makes you wish they used that talent to build anything that wasn't a cookie cutter freemium farming game with withering. Otherwise, steer clear of this game. There are other freemium games like Pocket Frogs [Free] or Gun Bros [Free] that not only don't require Facebook but also offer much better gameplay that actually feel like you're playing a game instead of a blatant attempt to push you in to buying massive amounts of in-app currency.