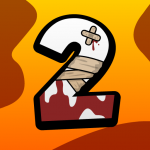 Released all the way back in December of 2008 (which seems like a million years in App Store time) was Adult Swim's Amateur Surgeon [$2.99 / Lite / HD]. With gameplay somewhat similar to the Trauma Center series of games for the Nintendo DS, players had to perform various demented surgeries on a series of equally ridiculous surgical subjects. In fact, for a real blast from the past, check out the forum thread where many forum members were amazed that Apple allowed a 17+ rating.
Amateur Surgeon's sequel, appropriately named Amateur Surgeon 2 has already been submitted to Apple and is due to be released any time now. Similar to the free Flash version of the game, Amateur Surgeon 2 for the iPhone puts you in control of Alan Probe. Taking place 51 years after the original, Alan Probe comes out of retirement to deal with 20 new surgeries of the future.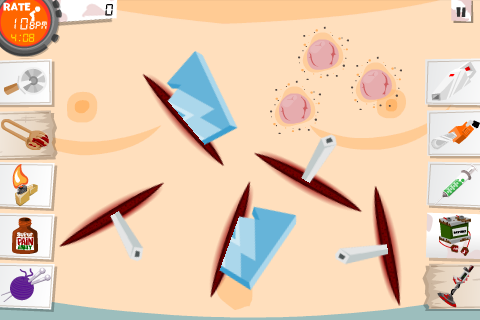 If you liked the original Amateur Surgeon game, you'll also enjoy the sequel. It's basically just more of the same with brand new silly patients, and a few new features such as the ability to use familiar pinching gestures for zooming in and out and a new syringe tool has been introduced that will help to revive patients that are close to death. In addition, the game comes packed with OpenFeint for leaderboards and achievements, allowing you to compete with other horrible doctors online.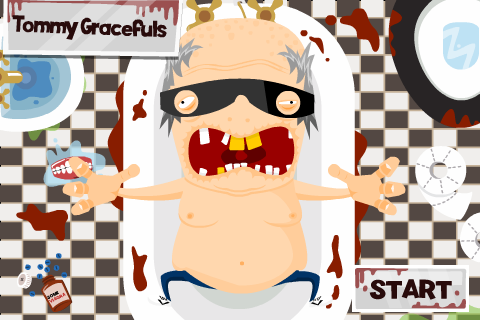 As mentioned, Amateur Surgeon 2 has already been submitted, and barring any weird approval issues should be available soon. I had a lot of fun with the first game, if you're in the same boat, keep your eyes peeled for this sequel.