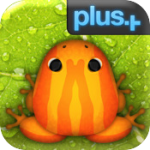 If you're one of the 2,374,436 (as of this writing) people who have downloaded NimbleBit's Pocket Frogs [Free], you're going to be in for a treat when Apple approves the latest update that was submitted this afternoon. When the update lands, gameplay will be expanded beyond just hopping around in your habitats and frog ponds to actually racing your frogs. Frogs will have speed and stamina stats that will affect race performance, and winning a race results in a coin prize or a free frog. Happiness also comes in to play, and if you're lucky, your frog will even come across some dragonflies to munch on during the race which will provide a small boost.
NimbleBit likens this new frog racing functionality to betting on horse races, as the outcome of the race entirely depends on your frog's statistics as well as the potential of a little luck from dragonflies. You can't just endlessly enter your frogs in races either, each race has an entrance fee which you have to risk. Lose the race and you're out your entrance fee, win the race, and you'll be drowning in coins (or frogs).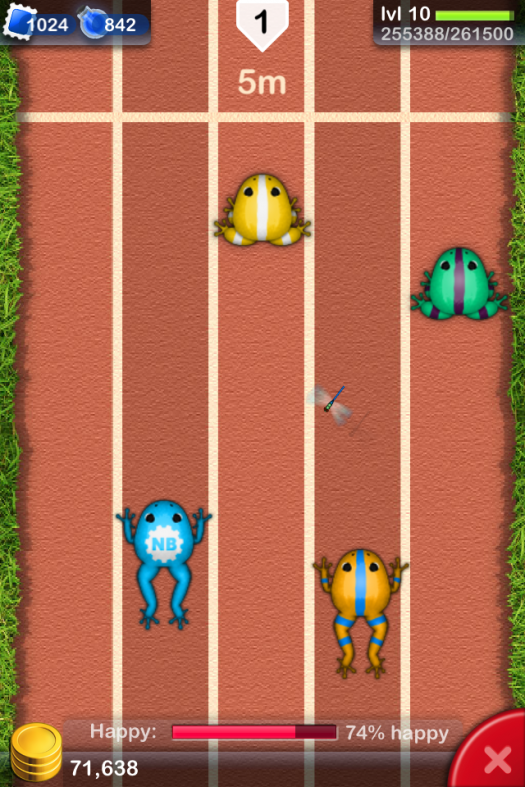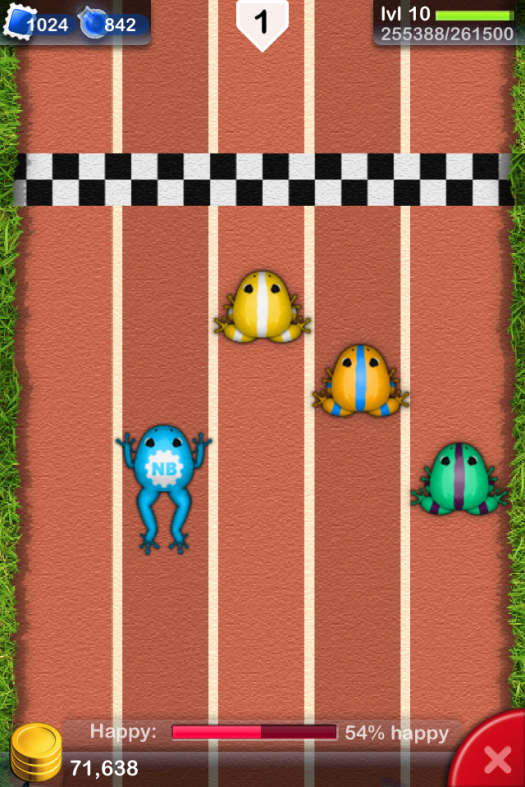 In addition to racing, some other tweaks have been made to Pocket Frogs. Currently, when you're breeding high-end frogs and want to use growth potions to speed them up you're forced to use a certain number to complete the process. In the update, you'll be able to spend individual potions to speed the bar along in small increments instead of it being an all or nothing affair. Also, if you breed a frog that you want to share with friends, you'll be able to tweet an image or post it on Facebook.
Pocket Frogs 1.0.6 will be available as soon as Apple approves it, which could be anywhere from a few days to a few weeks from now. In the meantime, happy breeding.