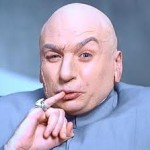 iPhone mega-publisher Chillingo has announced earlier today that their casual physics-based puzzler Cut the Rope [99¢] has reached the one million paid downloads mark worldwide. This news comes just ten days after the game's release, and according to Chillingo this makes Cut the Rope the fastest selling iOS game to date.
Although they don't specifically mention details, it's assumed that the one million number is inclusive of both the iPhone and iPad versions of the game. But really, that's just nitpicking. The rate at which Cut the Rope has risen to the top is simply incredible. When we said during our original review that "Cut the Rope is one of those games that you could tell was going to be something special…" I don't think that we imagined it would be the kind of meteoric rise that we've seen in the past ten days.
Chillingo and developer ZeptoLab have noted that they are currently working on new updates for Cut the Rope that will add additional content to the game. Currently Cut the Rope is the #1 overall paid app in the US App Store, as well as most other major markets around the world. It rocketed into that spot within just the first couple days of release, knocking App Store phenomenon Angry Birds [99¢] from its perch at the top. If you have yet to pick up Cut the Rope, we really cannot recommend it enough as it's one of the most engaging puzzle experiences on the App Store and suits the platform perfectly. We'll be keeping an eye out for the promised updates to the game, and are anxious to see just how far Cut the Rope can ride this current wave of success.