Developer MadFinger Games has just announced a followup to the popular hack 'n slash title Samurai: Way of the Warrior. We reviewed the game when it was released in September of last year and found it to be an incredibly stylish (and incredibly difficult) action game with intuitive swipe controls. With plenty of awards and high review marks from around the web, as well as three quarter of a million copies downloaded, a sequel to Samurai seems like a no-brainer.
Yesterday MadFinger started a thread in our upcoming games forum to dish out some new info and screens from the upcoming sequel, titled Samurai II: Vengeance. Here is the info straight from the developer, along with some work-in-progress screens from the iPad version (click for full size):
Samurai II: Vengeance boasts twice the gameplay of the first release and features larger levels
many new combo attacks and violent deaths
Samurai II also supports a virtual joystick for fans uncomfortable with the gesture control scheme.
Realistic violent battle sequences, more enemies equipped with new weapons including Samurai Musketeer or Archer, and epic battles with unique Bosses.
Improved gameplay and new features: solve puzzles, avoid dangerous traps, use discovered objects, and more.
Daisuke Shimada returns on a mission to avenge Kasumi's death. Follow his story through unique comic storytelling!
Samurai II also enhances its gameplay through new survival modes.
Samurai II is developed on the award-winning Unity 3D 3.0 engine supporting the latest technology.
Original soundtrack.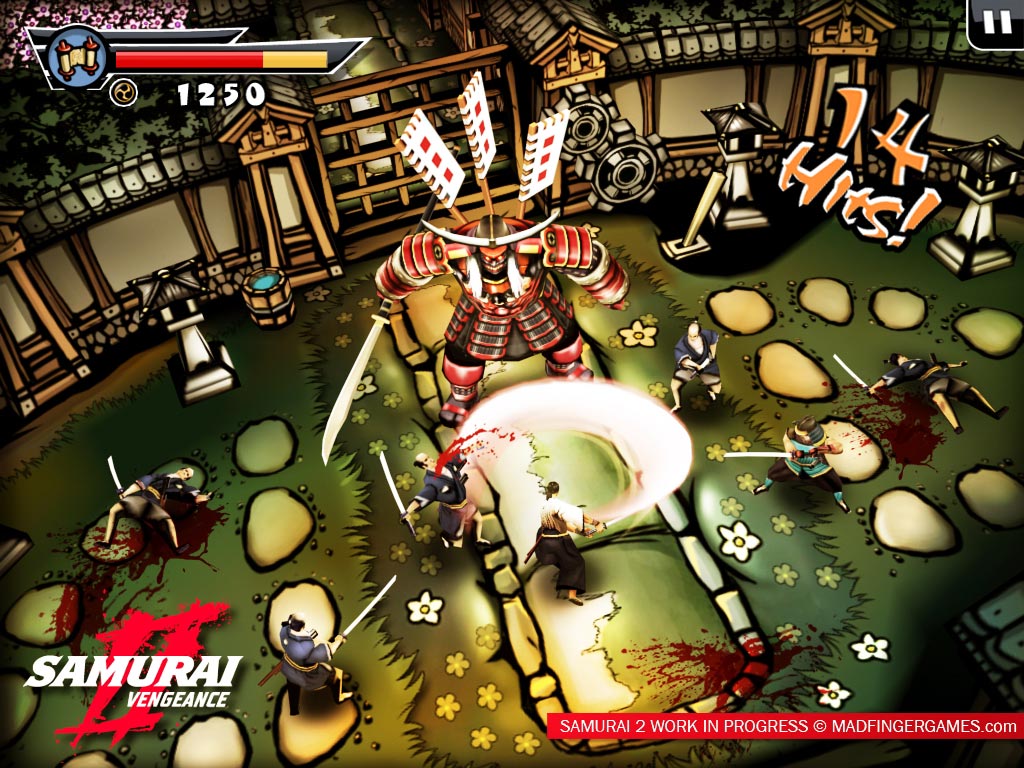 Samurai II: Vengeance is slated to be released this September for 2nd and 3rd generation iPod touch, iPhone 3Gs, iPhone 4, and iPad. If this is the first you've heard of the Samurai series, you can check out the original Samurai: Way of the Warrior for your iPhone or iPad in anticipation of this upcoming sequel.