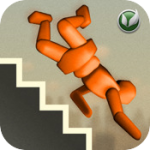 The folks at Secret Exit, who are responsible for bringing us the incredible Zen Bound and Zen Bound 2, have just released a content update to their delightful ragdoll physics game Stair Dismount Universal [99¢/Lite]. If you aren't familiar with the title, the first Stair Dismount essentially spawned the inflict-pain-on-a-ragdoll genre on the PC back in 2002. Since then a number of other games on the iPhone have utilized a similar idea, but none have achieved the polish and technical complexity of Secret Exit's offering on this platform.  Gameplay involves pushing a nondescript dummy named Mr. Dismount down a set of stairs, with your score being based on how much pain you can inflict on the poor fellow. It's a satisfying feeling, and has an undeniable "zen-like" appeal as you try to top your previous high score.
Stair Dismount has been updated a number of times since it's release last November, adding new levels and online leaderboards via OpenFeint. A couple of months back, the game was updated to be a universal app, with special enhancements for when running on the iPad. Today's update adds two more brand new levels, bringing the total number to 12, as well as iOS4 support including fast app switching. More significant, however, is the addition of 3 new characters available for 99¢ as an in-app purchase. Besides Mr. Dismount who is an averaged size person, the new characters are Mr. Reach who is incredibly tall and lanky, Mr. Heft who is short and stalky with a huge belly, and Mr. Stalwart who is basically the shape of a gorilla.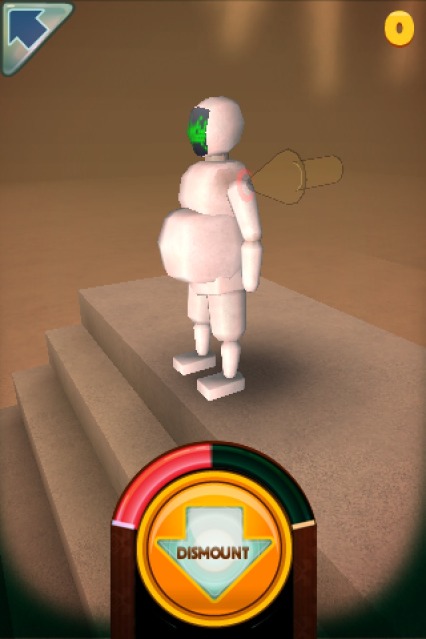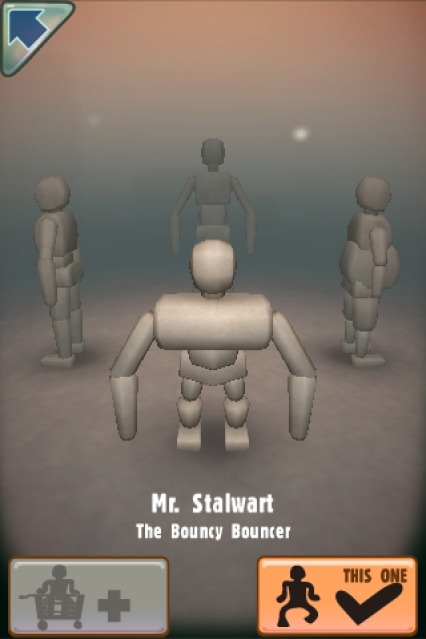 These new characters are a ton of fun to use, and actually change the gameplay pretty significantly. Mr. Heft crashes hard while falling down the stairs due to his portly stature, Mr. Reach uses his length to hit many points of the level, and Mr. Stalwart has all sorts of odd behavior due to his stubby legs, long arms, and incredibly top-heavy build. They can all be had for one 99¢ in-app purchase, and really breathe new life into this already entertaining game.
Due to the ability to save snapshots of each dismount, it seems every time I play the game I get at least one hilarious photo of one of the characters in some kind of precarious position, which has been fun to share amongst other players in the game's forum thread. If you find yourself with some funny photos of your own, upload them to our forums for others to appreciate and comment on. And if you already own Stair Dismount Universal, make sure you grab the latest update for the 2 new free levels and new IAP character pack.