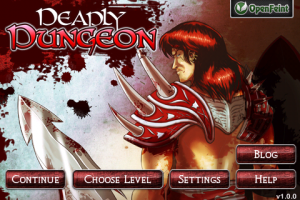 Deadly Dungeon is a new 3D dungeon-crawling hack 'n' slash game for the iPhone and iPod touch. It seems to be somewhat Diablo-esque in the way the dungeon is presented, the real-time enemy combat, and loot collecting. It doesn't appear that there's much in the way of weapons or gear to equip on your warrior, but there are two playable main characters with a female warrior able to be purchased with in-game gold. The graphics and animation shown in the video are really impressive, with huge enemies and nice lighting and magical attacks.
Details from the developer:
8 levels
3 enemy types: Skeletons, Ogres and Goblins
Collect gold to unlock extra playable Female Warrior and extra swords
4 magic spells per playable character
Great 3d art/animations, music and sound effects
OpenFeint achievements and leaderboards integration
While we're certainly impressed with the visuals portrayed in the video, we do have some reservations about the game. First, it doesn't appear that there's much variety in the dark dungeon setting. Playing through 8 levels of the same environment may get monotonous. On that same note, only having 3 different enemies seems a bit lacking, although those huge ogres are pretty cool. It may just be a bit too basic for gamers who are normally into this type of game, although that remains to be seen until we've actually played it. Still, it has a great look to it and a lot of potential. The magic attacks seem interesting and the ability to play as a female character is a nice addition.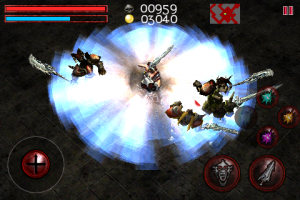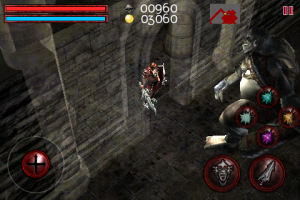 Deadly Dungeon was submitted on Sunday for review from Apple. Barring any unforeseen complications, we should be seeing the game arrive in the next week or so. The price is said to be at 99¢ or $1.99, with the possiblility of being free at first release for early adopters. Due to the graphical intensity, it's recommended for newer hardware (2nd generation iPod touch and above). We'll be taking a closer look at the final version when it's available.