We are going to be attending both WWDC in San Francisco as well as E3 this month. WWDC runs from the 7th to the 11th at the Moscone Convention Center, and E3 goes from the 15th to the 17th at the Los Angeles Convention Center. Readers can look forward to an avalanche of news, game previews, and other interesting things from both events.
Coverage from these events in 2009 is viewable either by taking a look at the E3 Expo 2009 or WWDC 2009 categories.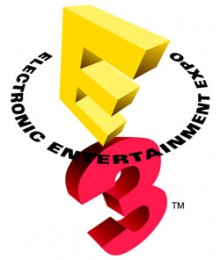 WWDC will likely bring about the official announcement of the new iPhone, even more iPhone OS 4.0 details, and potentially several other things floating around the Apple rumor mill during the keynote on the morning of the 7th. While game coverage from WWDC will likely focus on games by the various indie developers in attendance, the big players of the gaming industry will be in full force at E3. We're expecting a Sonic 4 hands on, and many other exciting developments from well known console game developers/publishers throwing their hats in to the iPhone ring.
If you're a developer or publisher and would like to meet up at either WWDC or E3, send us an email at [email protected] or send me a message via AIM
to schedule an appointment. Our event schedules usually fill up very quickly, so don't wait to long if you have something you'd like to show us.