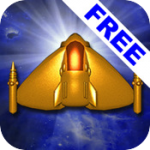 Warblade Free [Free] is the free version of Warblade, a vertical shooter that has an insane amount of history behind it, starting all the way back on the Amiga as Deluxe Galaga. When it made the hop to the PC, it became Warblade, and since then has amassed an amazing amount of various shareware awards, all of which can be seen along the right side of the Warblade site.
The goal of Warblade is similar to that of any vertical shooter. You fly up while swarms of enemies fly down, stopping to lob salvos of bullets your way. Tons of power-ups are in game, ranging from different kind of weapons, shields, and other bonuses to your ship's performance.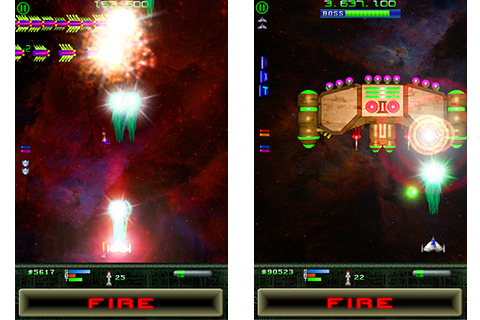 One of the coolest things about how the power-up system works is that if you like a particular weapon you can just buy it from the tons of available upgrades in the store between levels. These items are purchased with coins your enemies drop. Oh, and there are even power-downs, which I couldn't help but pick up such as "drunk mode" which reverses controls, and a single shot that removes all your weapon upgrades.
Warblade has tons of graphical flare. The enemies are colorful, explosions are plentiful, and overall the game is jut really cool looking while still feeling retro enough to be able to tell that there's still a little bit of Deluxe Galaga in there. Two control options are included, one where you tilt your device to control your ship with a fire button on the bottom of the screen and another where two arrow buttons also appear along the bottom to manage your movement.
The free version of Warblade comes with 25 levels and a time trial mode, which should be more than enough to whet your appetite for the eventual full release of Warblade. If you're at all interested in retro-inspired vertical shooters, you really need to download this game.