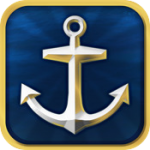 Imangi Studios' Harbor Master HD [Free] recently received an update which tweaked a few things such as the number of touch points the game tracks (now 6) and adds the new 99¢ DLC map, Pirate Passage.
Harbor Master HD is a free line drawing chaos management game similar to Flight Control, except you're managing boats and you need to not only dock them to unload cargo, but also guide them back off screen. Harbor Master HD launched for free with a single map, Treasure Island.
Pirate Passage is a map with three ports to drop cargo off at, and three cannons to fire in order to shoot the attacking pirates out of the water. Pirates spawn seemingly at random who then come to steal your cargo off ships and eventually sink them. Touching a gun and dragging it in the direction you want to shoot fires the cannon to defend your cargo.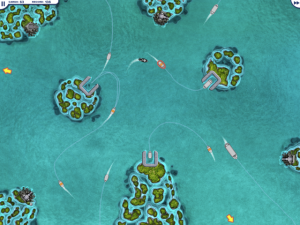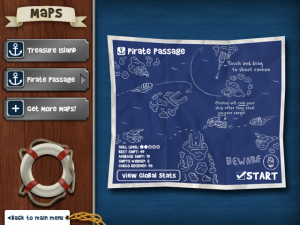 Harbor Master HD is free to play with the Treasure Island map, and really is something you shouldn't miss if you own an iPad. Also, if you're annoyed by in-game advertisements, you're in luck as buying the DLC map completely disables them.