Beat It!
Glu games has made their musical puzzler Beat It! free for a limited time. See our full review for details:
Beat It!, a music-based game from Glu Games Inc, is different from other music games, not only in the way that it presents its music for interactive play, but in the way that players' brains must function in order to be successful. Instead of playing along with a predetermined song, players are asked to recreate a short, looping beat that is played for them several times in quick succession before the beginning of each level.
We actually really enjoyed the this game and highly recommend every pick it up for free.
---
Aqua Forest 2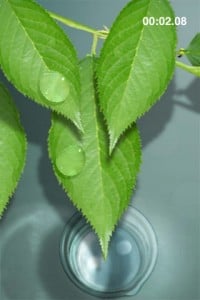 Aqua Forest 2 is also free but for today only.
This game challenges you to guide a drop of water from start to finish across a variety of beautiful photorealistic levels, including leaves, mossy rocks, flower petals, and more. Simply tilt your phone to make the water move, thanks to the technology of the "PHYZIOS Engine™ Casual" 2D multi-physics engine.
It's hard to say we highly recommend the game, but its worth a free download to see the water droplet physics effects.