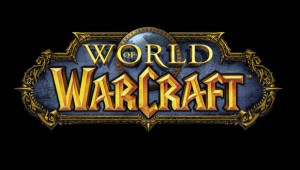 Perhaps our iPads aren't as tied to the App Store's selection of games as some of us might have come to believe. Leave it to David Perry, founder of Shiny Entertainment, to change our perception.
In a post on his blog, the Gaikai co-founder revealed a picture of a prototype version of his browser-based streaming service working on an iPad. The game he chose to show off with it? Blizzard Entertainment's ever-popular PC MMO World of Warcraft.
Gaikai proper is a cloud-based browser-binded streaming service. The goal is to move consumers away from installs and having to upgrade their computers with parts. Gaikai's servers hosts the game, and all of its files, and streams them into browsers. This allows users to get the full game experience without hassle.
Gaikai is currently in beta.
Speaking with Eurogamer's Digital Foundry about the image of World of Warcraft running on the new Apple device, Perry revealed that it's running in 1024-by-768. He also revealed other details, and called the picture a "teaser."
"All iPad inputs are streamed through a translation system to the server, so we can re-map anything to anything in real-time. We hide a virtual keyboard off to the side, so you can type as well (like to login). It's just a teaser as the iPad just arrived, once they are done with the video optimization we will show it off."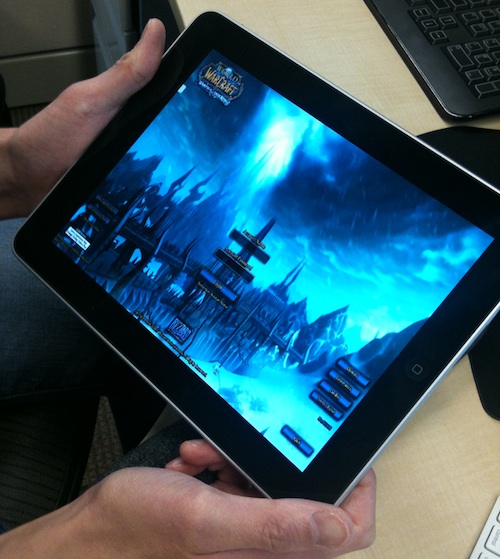 This isn't the first time we've seen World of Warcraft running on an Apple handheld. Last year we watched a video of the MMO running on an iPhone courtesy of the Vollee client which promises to be able to do what Gaikai will do for PCs, but in our phones instead.
According to Digital Foundry, Gaikai for the iPad is a ground-up, HTML5-designed effort. If Gaikai, as an app, ever progresses beyond this tantalizing prototype stage, it's hard to tell if Apple will clear it as an App Store purchase. We don't need to lick a frog to predict that it'll at least experience some sort of scrutiny.
"I'd prefer to play World of Warcraft on my iPad more than just about any app they (Apple) permit. I'm not sure blocking great stuff is a good strategy," Perry told Pocket Gamer in a recent chat.
"I guess the point is that once we get our player written for iPad, we can run absolutely anything on it that same day."
Until that fateful day, though, we can just drool and wish.