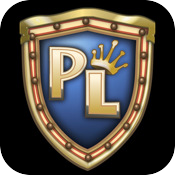 Pocket Legends was a big hit with us when it released earlier this month. There was something special about having an full-blown 3D MMO playing in our hot little hands that really wow'd us, particularly as Pocket Legends actually had solid match-up mechanics and an action-packed gameplay to write home about.
Since its release, developers Spacetime Studios have been hard at work pumping out server-side patches to address bugs, tweak balancing, and even introduce a new in-app purchasable level pack in the form of 'The Lost Expedition' — a set of levels based on the frigid snowscape of a Yeti Fortress, complete with new ice weapons and armors. Perhaps even more exciting though is their first update to the application itself, requiring a traditional iTunes app update to patch your game to version 1.1.
The full feature list is a long one, comprising of a raft of UI tweaks and bug fixes, but the major gameplay features that have been added (as provided by the developer) are as follows:
Gifting: Items can now be traded one way (given) to other players
Stashing: Items can now be stored in a stash, which can also be used to transfer items between your characters
Vendors: NPCs now sell different items in towne
Conversations: NPCs now offer backstory
Consider Mobs: Target display (left of health indicator) shows relative level difference
Booting: Game hosts can kick players from their game
Store: Added Platinum for premium items and packages
While most of the new features are self-explanatory, we'll expand on that last point to clear any confusion. Being the busy, supportive developers that they are, Spacetime Studios have encountered an issue with the in-app content process– chiefly, they are creating content too fast for Apple to approve it in a timely fashion, and as each in-app download has to be separately submitted, approved and priced, this has caused quite the delay and frustration.
Their solution is a simple but clever one that has financial benefits for its customers too. In-App downloads will now comprise solely of 'platinum' purchases, a new form of currency introduced to Pocket Legends. With that platinum, you can then purchase from a (now much larger) list of in-game items and content, some which may potentially be below the Apple-mandated in-app price of $0.99. This means that Apple only has to approve the platinum in-app purchase once, and the rest of the items are handled by their faster, more regular update processes. Note, the developers have indicated that until the new system is fully migrated and the old in-app system removed, they won't be able to review their prices, so you may want to hold out on item spending until they do so.

With all these updates and both
PvP and Secure Trading
promised in the next update (the current patch introduced only a lightweight 'gifting' system), there is certainly a lot to look forward to in the world of
Pocket Legends
. We'd also like to mention that the entire interface has been given a nifty face lift with an emphasis on help tooltips and assisting new players, so there's never been a better time to get on board
Pocket Legends
!
App Store Link: Pocket Legends for iPhone, Free & Pocket Legends for iPad, Free.