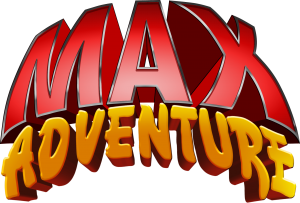 At GDC 2010, one of the games we got a secret sneak peek of was Imangi's upcoming dual stick shooter Max Adventure. Imangi is finally ready to start revealing some details about their most ambitious project to date.
While Max Adventure is yet another dual stick shooter, Imangi's Natalia Luckyanova promises it brings more to the table. She writes, "There will be plenty of the action-packed survival shooting that you expect from a dual stick shooter. But unlike other dual stick shooters, Max Adventure will also have open exploration in non-linear levels, diverse missions, puzzle elements, and story-driven progression."
They've released this epic trailer which shows some gameplay towards the end:
We played an early build of the game at GDC and were pleased to find it capture great controls with a fluid feel. This smooth dual-stick "feel" is something that games like MiniGore have gotten so right while games like Garters & Ghouls have gotten so wrong. Max Adventure is targeted for release at the end of summer. Imangi has started an upcoming discussion thread for the game.