Chaos Rings [$12.99] producer Takehiro Ando posted a note on the Square Enix Facebook page today that confirms the existence of Chaos Rings HD for the iPad. Ecstatic with the success the iPhone version of the game has seen, Ando has the game running on the iPad, but admits it needs quite a few tweaks to get everything how it needs to be before it's ready to be released.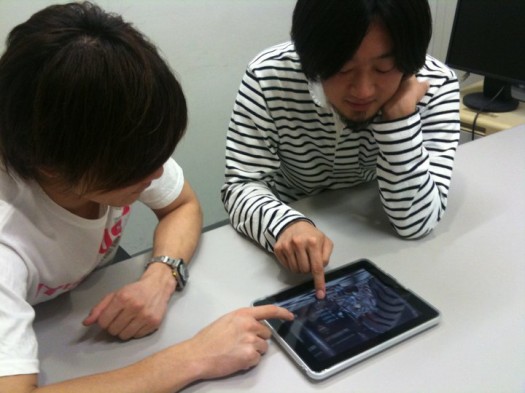 Chaos Rings seems to be a massive success so far, annihilating the top grossing charts in multiple markets and even beating out the $14.99 MLB.com At Bat 2010 app- A particularly massive feat, especially considering how early we are in the baseball season. The Facebook notes doesn't give much detail beyond the above photo showing the game running full screen on the iPad Ando thinking that Chaos Rings on the iPad is a "good idea".
If this is the first you've heard of Chaos Rings, go take a peek at our review. We enjoyed the game a ton. If you haven't picked up the game yet and own an iPad, it might not be a bad idea to wait for more news on Chaos Rings HD to leak out of Square Enix first.