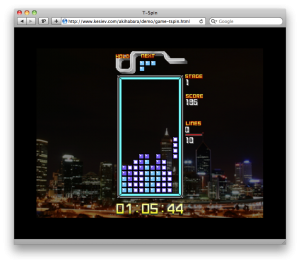 Owners of the original iPhone will remember the dark days before the App Store or even the original jailbreaks and third party software when games and apps consisted of nothing more than clever web pages, usually loaded to the brim with javascript. The games were basic, and the "apps" consisted of little more than simple database-powered applets and tip calculators, but they did the trick.
Akihabara is a HTML5 toolbox filled with all kinds of neat goodies that creative developers can use to make browser games. On the Akihabara web site there are five demo games ranging from a simple Tetris-like game to a basic Zelda clone. The cool part is, these games work on every modern non-Internet Explorer browser, including the browsers of the iPhone, iPod touch, iPad, and apparently even other touchscreen phones like the Palm Pre.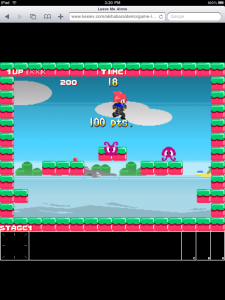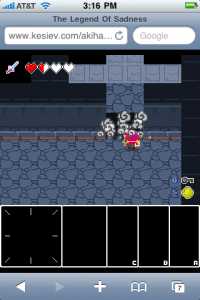 Depending on what platform you're playing on, all of the proper controls appear on screen or you use the keyboard and arrow keys. On the iPhone, virtual controls pop up at the bottom of the screen and while they're not as responsive as a native game, it's still pretty amazing to think you're essentially playing a web page– Without even a smidge of Flash.
All of the games on the Akihabara site are free, and really worth a spin both because they're really impressive pieces of web development but also so you can appreciate what things were like before the App Store came around.