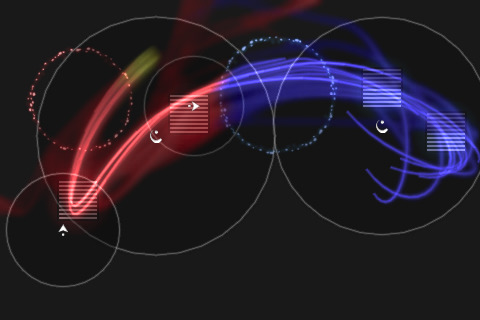 Electronic Arts has just made Auditorium for the iPhone free. The game was originally released for $2.99 for the base 25 levels with $0.99 downloadable level packs. It appear the new pricing drops the core game to Free while the DLC level packs remain.
In Auditorium you have to guide a flow of light particles into the audio containers on the game board. Each level has a different set of movable pieces that all have different effects on the flow of these particles, from simply controlling its direction, speed, or even attracting or repelling the flow. The early levels start in grayscale, but quickly give way to vibrant colors and different audio containers that can hold each of the various particle colors.
Auditorium began life as a Flash game and is worth a try if you've never experienced it before.
App Store Link: Auditorium, Free