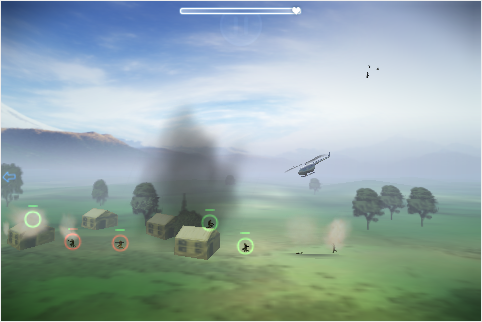 One of the first highly successful games in the App Store was Majic Jungle's Chopper [App Store], a side-scrolling aerial shooter that's an adaptation of his original Mac release. The game has seen well over one million downloads since its release and is a pretty fun time on your iPod or iPod touch.
We spent some highly enjoyable face time with Dave Frampton, the man behind Majic Jungle, at MWSF '09 and WWDC '09. As such, I've been following him on Twitter and have long been seeing the occasional tweet about the progress of his upcoming sequel, Chopper 2. Yesterday I pinged Dave and demanded a solid update on this title that we've been quite anxious to see. Happily, with minimal threats, he agreed to give us the latest details and an exclusive set of screenshots of the in-progress title, as well.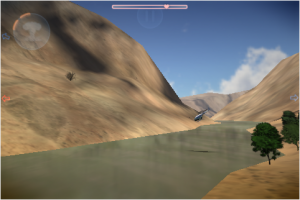 Chopper 2 is a complete re-write, with full 3D graphics, numerous different landscapes and a realistic Chipmunk based physics system. It still retains the classic side-scrolling shooter gameplay, however. The control system in the game has been completely overhauled, allowing for touch based aim control independent of the tilt based flight control. There's also the option to use a touch based flight control method with a virtual D-pad.
Chopper 2 has eight different enemies with unique weapons and AI. There are also allies in some missions who will help by firing at the enemy. Some enemies fire homing missiles, and some fire multiple missiles in rapid succession. The missions themselves are also much more diverse than in the original Chopper. In one mission, you and your allies defend a base while a long line of enemies attack from both sides. In another mission you pick up a bomb disposal expert, take him to disarm a bomb in an office tower, and defend his position from attacking enemies until he's done. Sometimes you have to kill a certain enemy but are free to ignore others, and sometimes you must not kill any enemies. There is limited ammo and a new health meter that allows you to take a certain number of hits before you die. Most missions have a base or two where you can regain health and/or ammo, but there is a time bonus you'll be sacrificing to do so.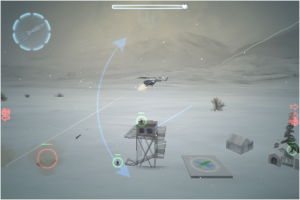 Chopper 2 will be utilizing the OpenFeint network for online scores, with a high score tracked for each of the 12 locations. Each location has three missions, and there will be three difficulties to play through. This makes for a total of 36 missions in each difficulty setting. The progression structure is non-linear, with a map based system where you unlock new locations and missions to choose between.
The story is not yet complete but, similar to the original Chopper, there is instructional story dialog before each mission. However, Dave tells us that Chopper 2 has a unique and impressive way of delivering this dialog, which makes the story a lot more engaging. We'll hear more about that as the title approaches release.
If all this isn't enough to pique your interest, Dave is also working on an iPad version of the game that will be part of the single-app release — one version for both iPhone and iPad. Having planned to release a Mac version of Chopper 2 following the iPhone release, Dave has had high resolution graphics at the ready all along. He indicates that the work involved in fully utilizing the enhanced features of the iPad is fairly minor and feels that it makes little sense to charge gamers again for it.
Dave was kind enough to provide us with an early iPad simulator screenshot of Chopper 2 in action. The shot doesn't feature all of the graphics of the final iPad version, but it does give some idea of what the device's extra screen real estate offers.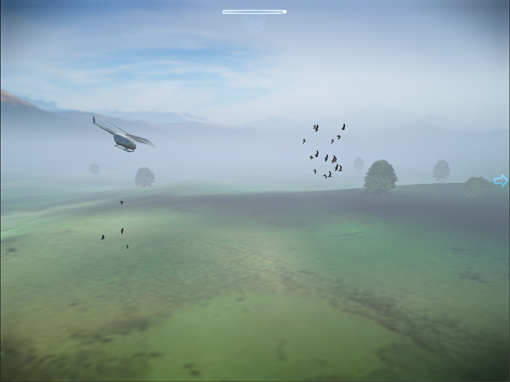 Click for full-sized iPad screenshot
Chopper 2 is not too far from completion, but Dave indicates it won't make the April 3 iPad release. There's no solid release estimate right now, as the developer wants to make sure the game is fully ready in all respects before it lands in the App Store, but he tells us it's coming along quite nicely. Price is yet to be solidly determined, but Dave indicates that it will fall somewhere below $5. Stay tuned for more details on Chopper 2 as we get them.