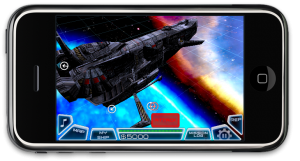 Ngmoco's acquisition of Freeverse was the big surprise news tonight. The move has generated a lot of questions and concerns regarding the direction of both companies. We have interviews set up with Freeverse's VP Colin Smith tomorrow and Ngmoco's Neil Young tonight.
In the meanwhile, Freeverse Senior Producer Bruce Morrison assured us that they are not making any major changes to their existing games or their much anticipated game Warpgate.
We are not making changes to our current titles (well adding Plus+ awards and leader boards to a lot that need them). The current titles you know about, the stuff about to come out (Zombie Cannon Carnage and Warpgate) are not changing and are going to be the games we promised.
We'll have more news and information to come soon.