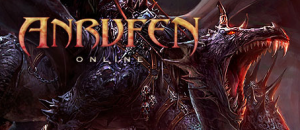 WiSTONE's Symbian MMORPG has finally made it to the iPhone, Anrufen Online [App Store] is a free to try online game with two different classes, and realtime combat that pits players against monsters and even other players. The isometric viewpoint and graphical style reminds me a lot of Ultima Online, and reading WiSTONE's web site for Anrufen reveals a shocking level of depth that doesn't immediately seem apparent when aimlessly wandering around the game world on a free account inside of the few maps you're restricted to.
If you decide to subscribe, Anrufen Online will run you $12.99, paid quarterly. This gameplay video provided by the developers shows what you're capable of both while fighting monsters and other players as you progress in the game:
Reactions on our forums seem mixed so far, but in my time with the game there seems to be a lot of potential here if you can overcome the cumbersome menu systems which seem to be directly ported from the Symbian version of the game combined with an overly cluttered interface. Still, if you're looking to get your MMORPG fix on the go, Anrufen Online seems to be one of the more complete offerings available on the platform.
App Store Link: Anrufen Online, Free (Subscription: $12.99 quarterly.)