With the holidays, we still feel like we're catching up on iPhone games from the past few weeks. Here are a few releases we skipped for various reasons, though each game seems to have their own following in our forums.
Two of the games (Trenches and Shaun White Snowboarding) have also seen price drops since their release to $0.99, adding to their appeal.
Trenches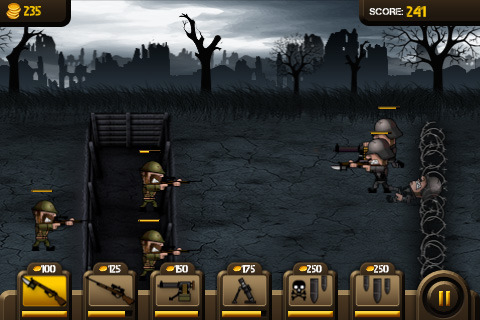 Trenches by ThunderWorks Games has drawn comparisons to Flash game Warfare 1917. The game was original released on Christmas Eve at $2.99. Early reactions were mixed due to a short campaign and some early bugs. One of our writers also felt that any strategy in the game could be overcome easily by building an overwhelming number of basic infantry.
The game has since been updated to 1.0.1 addressing various bug fixes, and also dropping the price to $0.99 which should make it a better value.
App Store Link: Trenches, $0.99
---
Paperboy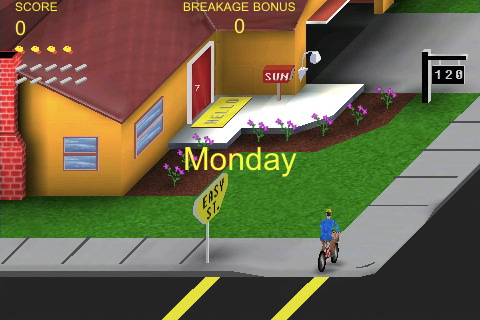 The revival of the classic Paperboy also arrived right before Christmas. Perhaps we weren't hardcore enough fans of the original Paperboy, but we couldn't get very comfortable with the supplied control schemes. There are three modes to choose from.
The default mode is D-pad and speed bar, where there are touch areas for left / right in the lower left of the game screen, with a vertical slider control to the right for speed control. Full D-Pad mode presents a 4-directional control in the lower right, while D-Pad and Tilt Speed mode puts left / right controls at the far edges of the screen with forward / backward tilt for speed control (at three sensitivity settings).
Early adopters seemed to have little issue with the controls, but certainly represent long time Paperboy fans.
App Store Link: Paperboy, $4.99
---
Shaun White Snowboarding Origins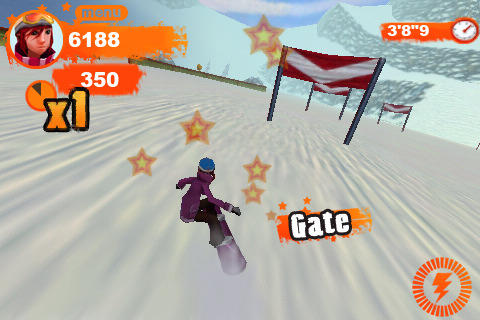 Shaun White Snowboarding first appeared in early December, and has since gained a following in our forums.
The game features only four slopes, but each is impressively long as compared to other such games in the App Store. As well, the trick control system feels surprisingly "free," providing a feeling of particular control during stunts. Graphics aren't particularly great, however, and overall, it's still a far cry from snowboard staples found on other platforms.
But the game has recently dropped to only $0.99 and offers enough fun. For the time being, it seems to offer one of the better snowboarding experiences in the App Store.
App Store Link: Shaun White Snowboarding: Origins, $0.99