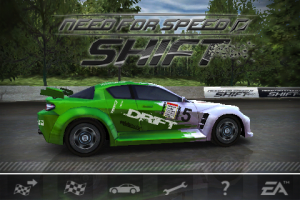 EA's much anticipated Need for Speed: Shift has zoomed into the App Store this evening. We took an extensive look at the game last week and found it to be a remarkable iPhone racing game.
With licensed cars, control options that should make most people happy, and a very cool yet mostly superfluous driver profile and performance tracking system, Shift is a must-have for fans of the genre.
The game comes with 20 real licensed cars that can have both their visuals and performance upgraded. In the visuals department you can add a body kit, change paint colors, buy ridiculously huge spoilers, and change out your wheels. If you care more about your car actually going faster than looking cool, you can upgrade its top speed, acceleration, nitrous oxide system, as well as tires and suspension. Each of these upgrades come in multiple stages and once you've hit a car's limit to remain competitive in races you will need to buy new cars.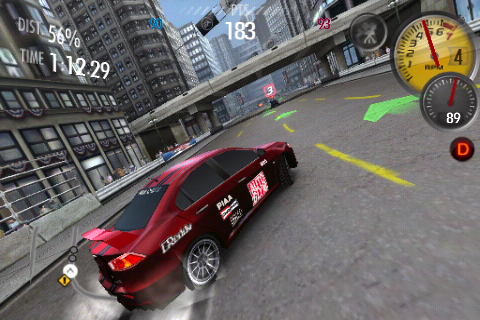 In each of the 3 locales you can participate in seven different types of events which range from standard races to drifting competitions, time trials, and the driver duel which pits you against a single AI opponent. There are 18 different courses total that can be unlocked.
Need for Speed: Shift includes a range of control options from full assist all the way to expert mode where you can manually shift the transmission. Regardless of which control mode you choose, acceleration is handled automatically and touching the screen applies the brakes. Really, the biggest downfall of the game is that it shares a name with the very impressive console title, and is unable to deliver on the immersive sense of speed that those versions are known for.
Readers have been exploring the game ever since it started being released internationally earlier today and reactions have been generally positive. Forum member howiedeano was unsure at first but has become a fan :
However, after sticking with it through the early races, it just gets better and better, the cpu cars put up a really good challenge, you have to concentrate on your driving and winning races requires effort & skill. You'll find yourself hugging the racing line to try and get better scores/rewards after the race and as you get past the slightly on rails feel, the controls actually work extremely well, drifting feels good, the cars look beautiful. It's really a game that sneaks up on you, I'm really addicted, tweaking my car with upgrades, retrying races, knowing I can go faster and win next time.
We also enjoyed it in our preview and described as a "must-have" for fans of the racing genre.
App Store Link: Need for Speed: Shift, $9.99