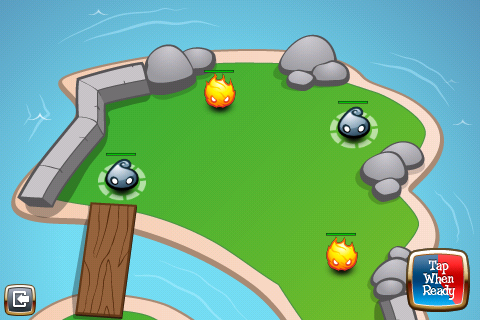 Gogogic has released their latest game Soft Freak Fiesta into the App Store today. As a special launch deal they've set the price to Free for the first 24 hours, so now's your chance to pick it up.
Soft Freak Fiesta is multi-player turn-based billiard-like game where you propel your Soft Freaks into each other to dominate the field. The game comes with a number of different maps. The goal of most maps is simply to remain the last team standing. Games are coordinated both online as well as local Bluetooth and Wi-Fi. Each team sets their moves in each turn and sends their Freaks into action.
Each freak also comes with their own special weapon that can be deployed in game. Bonuses can be picked up to replenish your health. We've only been able to spend a short time with this game, but it's definitely one to pick up during the free launch sale.
App Store Link: Soft Freak Fiesta, Free (Today Only)