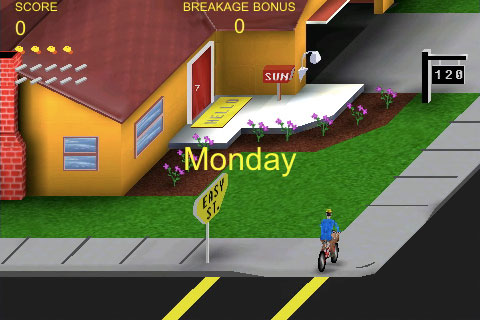 Elite Systems has announced that they will be bringing the classic arcade game Paperboy to the iPhone and iPod Touch. Paperboy was an arcade game originally released in 1984 by Atari. Your job was to deliver newspapers to your customers while riding your bike.
We've got little information on the iPhone version aside from a couple of screenshots. It appears there will be a "classic" mode (above) and a 3D mode (below):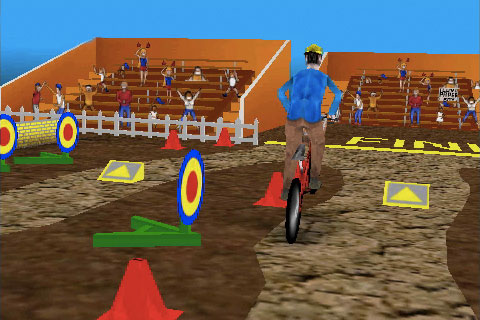 Elite is hoping to have the game live on the App Store by late next week.