Gameloft has released the promised online multiplayer update for their first person shooter Modern Combat: Sandstorm. Modern Combat was perhaps the first successfully executed first person shooter for the iPhone, so the addition of online multiplayer has been a much anticipated feature.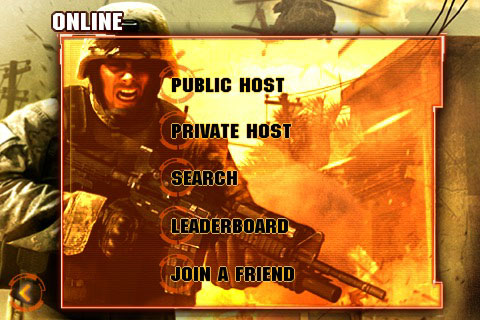 With the update having just gone live, it's really too early to tell much. Obviously, if you own Modern Combat already, go ahead and download the free update and give it a try yourself. Here are a series of screenshots from the game.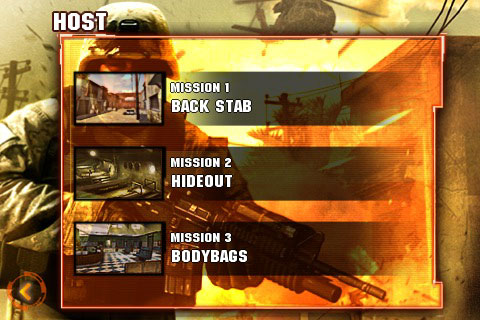 The game offers 3 different multi-player maps which seem fairly large, certainly compared to Eliminate's current maps.
Both Solo and Team games can be set up with time limits and kill limits. Total online players seem to be limited to 4 so Team play is really 2 on 2.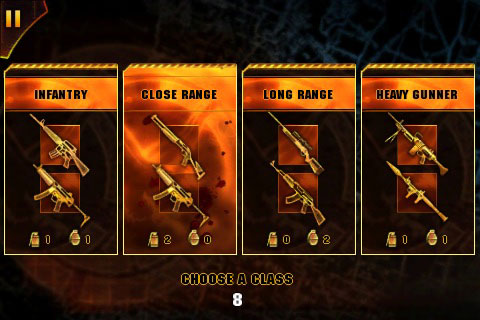 Once you join a match, you choose which class you would like to be which offers you different weapons.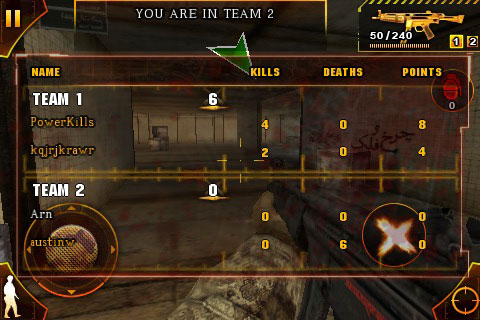 The people that have been able to play a session seem to be impressed, but my experience so far is spotty. I haven't been able to stay connected to a match to really get into a game. [See update below]
As I said before, it's too early to say much about the gameplay as the update was just released. Over the next day, we'll see how the servers pick up and the user base grows. If you own Modern Combat, simply try the update out for yourself. If you were waiting for this update before buying, you'll have to wait a bit longer to get a clear picture. The discussion of the game is continuing in our massive forum thread.
App Store Link: Modern Combat: Sandstorm, $4.99
Update: It seems for those on iPhones, even though you must play over Wi-Fi, turning off 3G (or turn on Airplane Mode) seems to actually make a big difference in your Wi-Fi connectivity. It doesn't make sense, so we're not sure if this is a fluke or an actual bug, but if you're having trouble connecting to servers, try this. Now that we've been able to connect, things are running very well.