While it's hard to say how surprising it is that Dragon's Lair is coming to the iPhone, especially given the popularity of both Space Ace [$4.99 / Free] and the recently released Cobra Command [$4.99], two other laserdisc games that have made the jump from arcades of the 80's to the iPhone. In true EA fashion, we have no information on this game aside from a set of screenshots and of course, "coming soon." The game looks exactly how we expect it to, and much like Space Ace seems to have the option for transparent on-screen controls.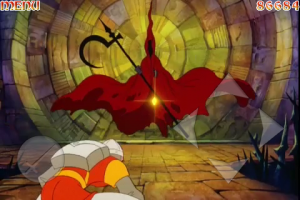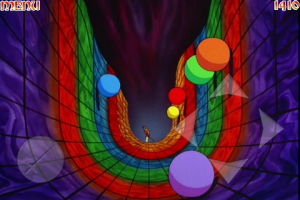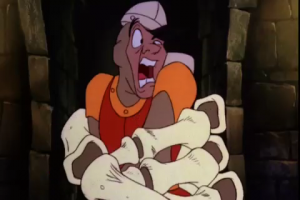 Dragon's Lair was first released to arcades in 1983, and was so popular that many machines often flat out broke due to the strain of overuse. Dragon's Lair was by far the most successful of all the laserdisc-based games of the 80's, and is still sought after by collectors.
The following video of the original game running inside of the Daphne emulator goes over the premise of the game, as well as shows a bit of the gameplay. The audio seems to be a bit lagged, which likely is an emulation issue and almost assuredly won't be the case on the iPhone.
That's all we know right now, as someone who pumped an entire week's worth of my allowance in quarters in to this machine only to die in the first scene almost every time on multiple occasions… I can't wait for its impending release on the App Store.