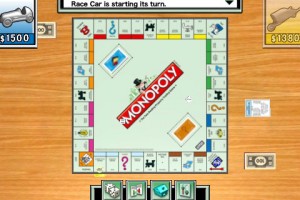 Those of you who were turned off by the Here and Now Edition of Monopoly that had been in the App Store will be pleased to find out that EA has finally released the Classic version.
Monopoly brings the classic Monopoly board game to the App Store. The game offers a somewhat gratuitously 3D view of the game and even offers internationally localized versions of the board. The game seems to pull your iPhone's region settings (see here) to present the proper board. The game comes with 3 levels of difficulty against AI opponents and also offers local Wi-Fi, Bluetooth (2 players), and Pass & Play for your friends.
There also appear to be plenty of rule customizations to give you the game you're used to (Auction option also available, but cut off on screenshot):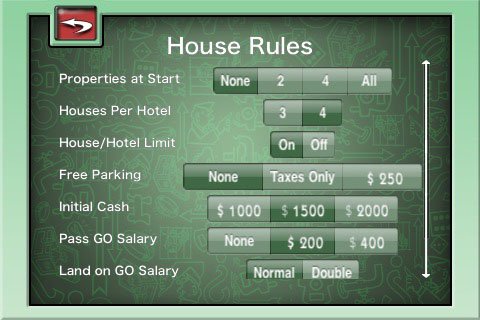 The game is embellished with 3D graphics and animations of your pieces moving from one place to another, and the game also allows you pick one of several 3D rooms in which to play the game.
App Store Link: Monopoly, $4.99