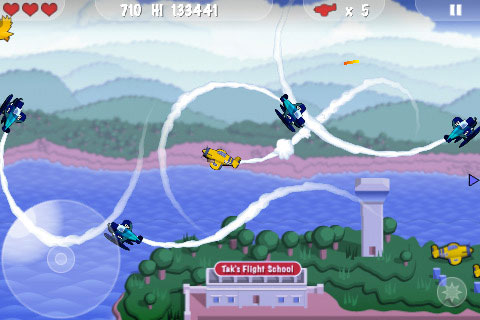 Those eagerly awaiting the 2D Mini Squadron shooter we profiled back in September will be pleased to find the game has arrived. The developer described his motivation was to bring a "high quality, frenetic shoot-em-up to the iPhone, taking inspiration from old-skool games".
Mini Squadron offers an arcade style 2D shooter with a progressively difficult 8 levels with multiple stages in each. There are 50 progressively unlockable aircraft with different stats, handling and weapons to use throughout the game. Other features from the developer include: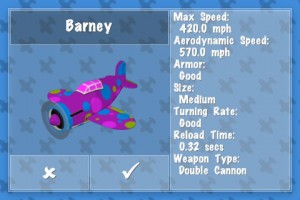 Over 50 planes to unlock and collect for your mini squadron.
8 Levels of intense combat each containing multiple levels of enemies to shoot down
7 different types of weapon to use including Homing Missile, Drop Bomb, Laser and BIG Laser!
Ducks, Seagulls, UFOs, Devil Planes, Propellor Planes, Squids – you can shoot all these things and more!
Simple yet fluid gameplay systems based on physics, you can stall if going too slow and also gain supersonic speed by diving fast towards the Earth for a competitve advantage.
More than 8 different pick-ups to boost your plane.
Local WiFi Multiplayer – challenge your friends to a one-on-one dogfight to the death!
Full review to come. First impressions are being reported in our forums.
App Store Link: MiniSquadron, $2.99