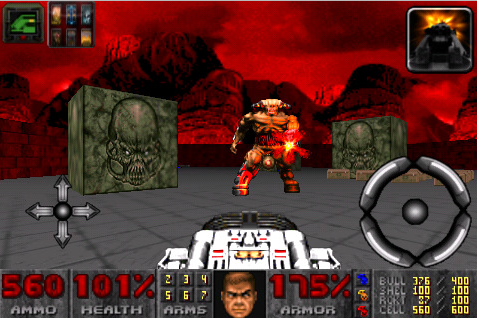 One of the most anticipated titles that we can remember, id Software's Doom Classic is now in the App Store. The game includes the original three episodes as well as Episode Four, They Flesh Consumed. Features include:
Fight through 36 missions in four action-packed episodes
Experience DOOM multiplayer on your mobile device, including Deathmatch and Cooperative play for up to four players via wireless internet
Choose from three different control types and customize the interface to suit your style
We'll post video and impressions shortly.
App Store Link: Doom Classic, $6.99