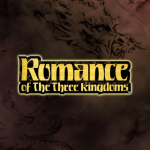 KOEI's Romance of the Three Kingdoms Touch [App Store] is a strategy game that takes place in China during the second and third centuries. The iPhone version is the latest in a long line of ports, sequels, and remakes starting with the original PC release in Japan in 1985.
In a nutshell, Romance of the Three Kingdoms is pretty much the dream come true of an App Store gamer that have found the current offering of strategy games not detailed enough, or lacking depth. The game is split between managing your forces on a map of china broken in to smaller areas where you build up your armies or weaken the resolve of others and a sequence of turn-based battles when push comes to shove. The amount of choices you have in game is mind boggling, and even with the in-depth tutorial system I've felt slightly overwhelmed trying to get a grip on this game not having experienced any of the other entries in the series.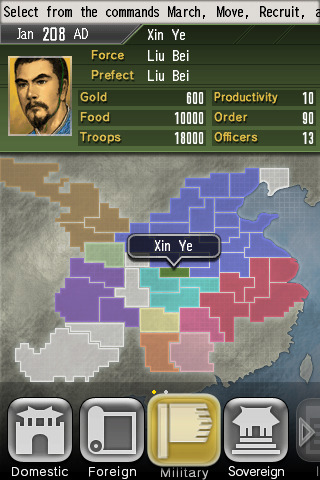 AppBank shot a brief video of the game in action, and while they're not playing the English version of the game, you can at least get an idea of how the game looks and feels in motion:
It's hard to say how much appeal Romance of the Three Kingdoms Touch will have on the App Store. Currently we have a thread on our forums with a few very enthusiastic members posting how much they love the game, but if you weren't around for previous iterations of the series or don't enjoy extremely involved strategy games, it not going to be for you.
App Store Link: Romance of the Three Kingdoms, $9.99