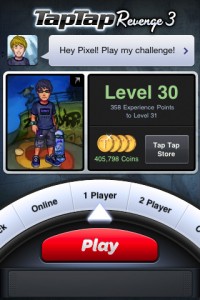 Tapulous's Tap Tap Revenge 3 [App Store] is the third generation of Tap Tap Revenge games, and with the inclusion of downloadable content (DLC), Tap Tap Revenge 3 finally has become what the series should have been from the start, with a complete in-game store to buy all kinds of licensed music tracks to play.
If you're unfamiliar with the series, Tap Tap Revenge is a rhythm game similar to Dance Dance Revolution that you play by tapping with your fingers and shaking the phone. The game's roots go all the way back before the App Store even existed, and was one of the first jailbreak games for the iPhone that was more than a simple card or marble rolling game.
Prior to OS 3.0 and the advent of in-game DLC, Tapulous sold music packs through separate games on the App Store. Available for $4.99, these individually bundled games featured music from Weezer, Coldplay, Lady Gaga, Nine Inch Nails, and Dave Matthews Band.
In Tap Tap Revenge 3, there are close to 50 bundles of music that can be purchased in game. 6 track bundles are sold for $2.99, and 2 track bundles for 99¢. Each of these bundles also comes with their own theme with various art from each of the bands that scroll across the screen as you play their corresponding songs. (Full track list available on TUAW.)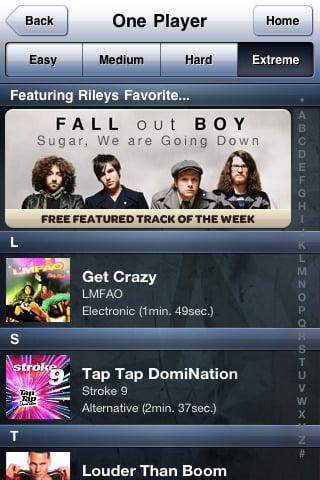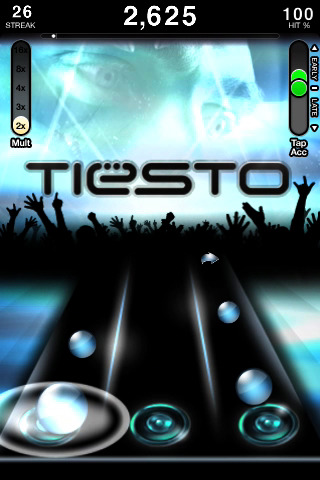 Aside from the array of optional music to buy, Tap Tap Revenge 3 has over 100 free indie songs, and Tapulous plans on adding free music every week for users to download. TTR3 also has a full online component with various multiplayer modes, avatars to choose from, and tons of other social features like in-game chat.
If you've never played a Tap Tap Revenge game, Tap Tap Revenge 2.6 [App Store] is free and will give you a good idea in what to expect in the sequel. Otherwise, Tap Tap Revenge 3 is available for 99¢, and with the potential of nearly unlimited content to be added to the game via the DLC store, there's not much reason to not pick this up if you're a fan of rhythm games.
App Store Link: Tap Tap Revenge 3, 99¢