In what may be a warning shot across the bow of the U.S.S. Plus+ (and the other iPhone social networks), OpenFeint announced today that Digital Chocolate is integrating OpenFeint in select games of theirs. Pretty soon games like Tower Bloxx Deluxe [99¢ / Free] and 3D Rollercoaster Rush $4.99 / Free] are going to be packed with online scoreboards and other OpenFeint achievements along with a few other other Digital Chocolate games.
Readers may remember that Trip Hawkins previously claimed they are the #1 game company in the App Store. While there may be some debate about that particular claim, Digital Chocolate's library does represent a huge base of iPhone users.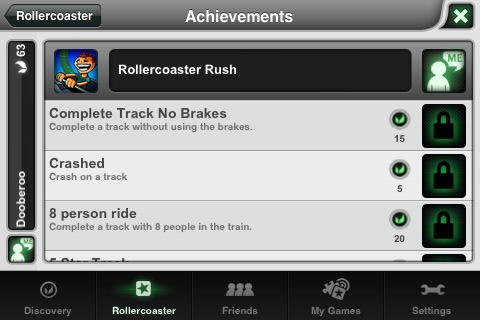 Even after this substantial acquisition of new games on OpenFeint, there still is a fair amount of fragmentation in iPhone gaming social networks. Each service offers something slightly different for both iPhone developers and gamers, and different people all prefer the various services for different reasons, but this remains a huge win for OpenFeint.